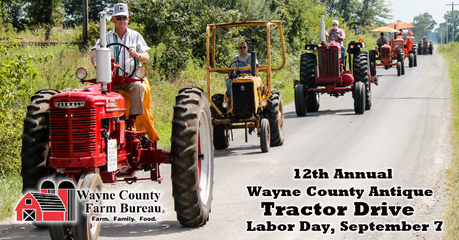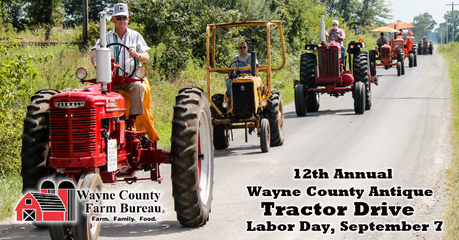 The 12th annual Wayne County Antique Tractor Drive will be held on Labor Day, Monday, September 7. All tractors that are model year 1990 or earlier (30 years of age or older) are welcome to participate.
Due to COVID-19 guidelines, there will be a hard limit of 40 tractors for this year's drive. Participants are strongly encouraged to pre-register. Those that do not pre-register may be turned away. Non-drivers (including family members) are not allowed to attend any part of the event.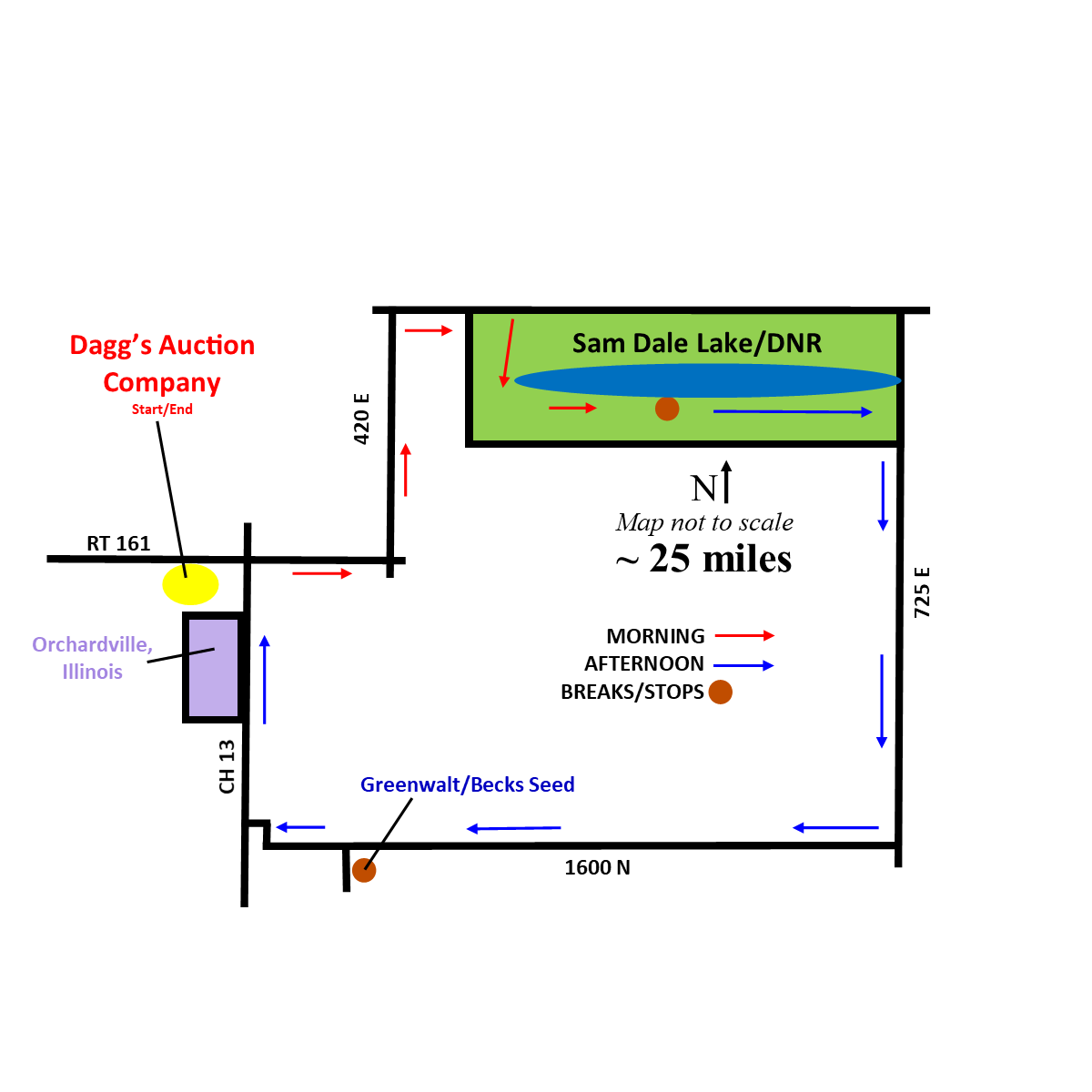 The route will begin at Dagg's Auction Company on State Route 161 just west of the Orchardville crossroads. Tractors will travel north and east making their way to Sam Dale Lake for lunch and a presentation by the Illinois Department of Natural Resources. The drive will continue south and west making a stop at Rich Greenwalt's Becks Seed facility for ice cream, as well as a fly-in and landing by Papertown Ag's spray helicopter. The total route is around 25 miles in length.
Check-in will begin at 8:00 a.m. with a planned departure time of 9:00 a.m. Pictures will be taken at the time of check-in (before departure). The driver meeting will begin promptly at 8:45 a.m.
Recognition will be given for the most original unrestored tractor, oldest tractor, youngest driver, and the driver who traveled the furthest to be at the event. The oldest driver will be recognized with the Earl Smith Memorial Award.
Registration is $20 per tractor if registered by August 15. After August 15, registration is $30. Lunch is included with the registration fee. Drivers must be least 16 years of age and have a valid driver's license in order to drive in this event. It is recommended that tractors be able to keep a 10 MPH pace during the drive. Other requirements including a SMV sign and tow chain are listed on the driver registration form. Additional information is available at www.waynecfb.com/tractordrive.