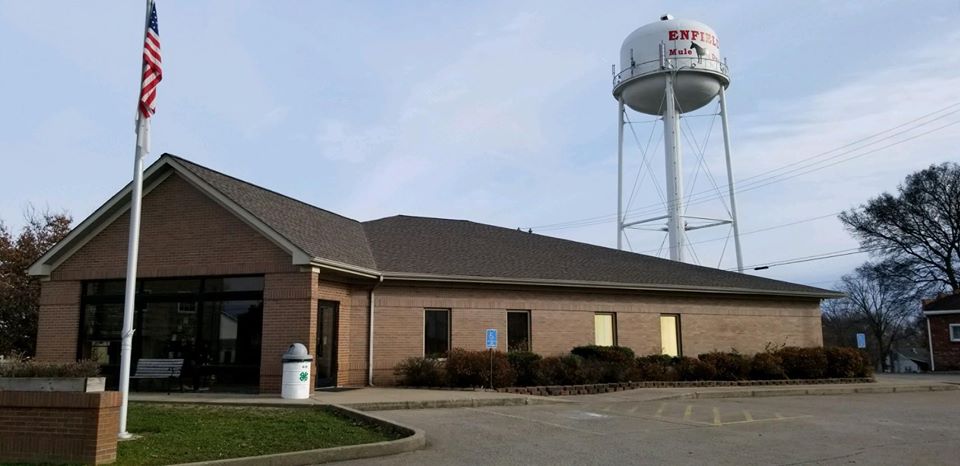 The Enfield Village Board will meet Tuesday at 7:00 PM. THE BOARD WILL BE PRACTICING SOCIAL DISTANCING, PLEASE MAINTAIN A 6-FOOT DISTANCE BETWEEN OTHER MEMBERS OF THE PUBLIC, MASKS WILL NOT BE REQUIRED BUT YOU ARE WELCOME TO WEAR THEM.
Old business to be discussed will include properties for sale and an Ameren Lighting Bid – Healy Electric.
New business will include the water project, Santa Sunday, and  Turkeys, Hams, and Christmas Bonuses.
There will also be an Executive Session as well as the Treasurer's Report, Police Report, Utilities Report, and the Park Report.