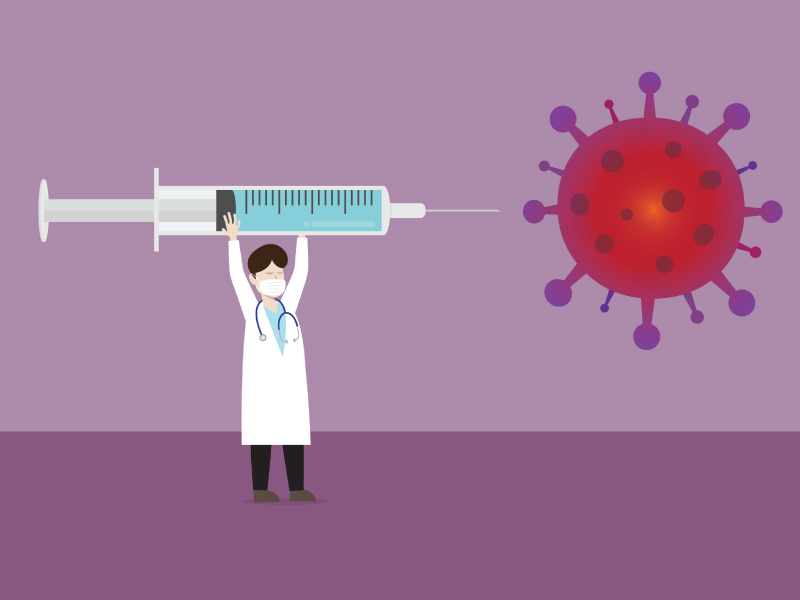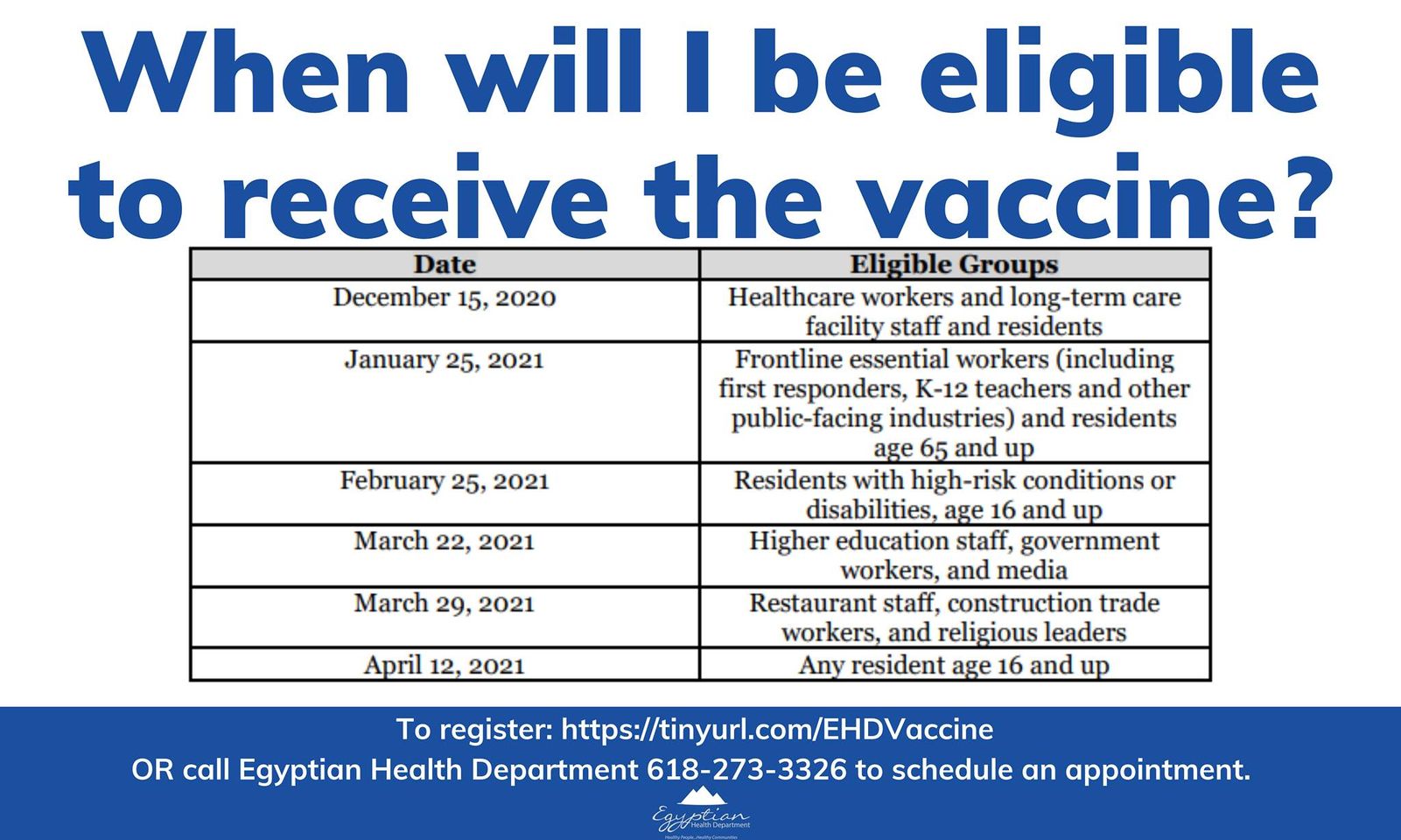 As of Monday, March 22, higher education staff, government workers, and media will be eligible for vaccination at the more than 900 location in the state's provider network.
Beginning Monday, March 29, food and beverage workers, construction trade workers, and religious leaders will be eligible for the COVID-19 vaccine.
If you live or work in Saline, White or Gallatin Counties, you can use the following link to see upcoming vaccine clinic opportunities. Other Method: Call our Eldorado office 618-273-3326.
_______________________________________________________________
The Illinois National Guard and Jackson County Health Department are hosting Regional COVID-19 Vaccination Clinics weekly . All Phase 1A, 1B and 1B+ Illinois residents are eligible make appointments. There is an increased chance of receiving an appointment versus waiting for a local clinic.
Please click this link to make an appointment:
https://www.jchdonline.org
Other local places to look for vaccines:
Kroger, Walgreens, Wal-Mart, Harrisburg Medical Center, Christopher Rural Health Clinic/Eldorado Rural Health, Southern Illinois Healthcare and Ferrell Hospital. Check out their websites and/or social media accounts for more info on vaccine opportunities!
*Phase 1B+ — Persons aged 16 to 64 years with medical conditions that increase the risk for severe COVID-19. Conditions include Obesity, Diabetes, Pulmonary Diseases, Smoking, Heart Conditions, Chronic Kidney Disease, Cancer, Immunocompromised State from a Solid Organ Transplant, Sickle Cell Disease, Pregnancy, and Persons with Disability (Not otherwise covered in previous categories.)
Vaccine Finder:
The Illinois Coronavirus website has a vaccine location map to help find the nearest vaccine opportunity near you, please visit https://coronavirus.illinois.gov/s/vaccination-location to search for vaccines in the area.
Hamilton Memorial Hospital is scheduling weekly vaccine clinics in McLeansboro and Carmi; people can call 643-5859 and leave a message with their information so the hospital can call back to check for eligibility and to set an appointment. People can also visit hmhospital.org/vaccines for more information.