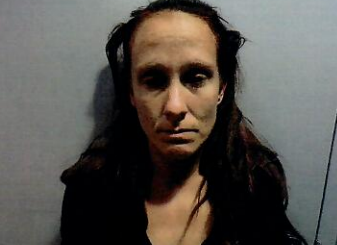 The White County Sheriff's Department reported two local residents have been arrested for driving on a suspended license.
On Sunday at 7:30 PM, Deputy Wicker was on routine patrol in Norris City when he saw a vehicle with a female driver travelling eastbound on Second Street with no visible registration. The Deputy went around the block to try to get behind the vehicle, then saw that the vehicle had turned into the Dollar General parking lot. After approaching the driver, 38 year old Lanna Callahan of 532 Edwards Street in Omaha, she told the Deputy that she was just test driving the vehicle from Equality and it broke down right there in the parking lot. He asked Callahan why there was no registration visible, and she said didn't have any plates to put on it. She said it had been sitting in a field for five years and was no longer registered to anyone. She also said she was unsure who the owner of the vehicle was.
Deputy Wicker then asked Callahan for her driver's license, and she said she didn't have it on her. Her name was run through dispatch and her license came back as suspended out of Indiana. Callahan was then arrested and taken to the White County Jail, cited for No Valid Registration and no Valid Insurance. She paid her $250 bond and was released.
In the other report, just before 1 A.M. on Monday (today), Deputy Wicker was on routine patrol, assisted by a Carmi Officer, and observed a vehicle with a headlight out. The deputy pulled over Calkin Bingman, 29, of Carmi, at Main and Staley Streets, then ran Bingman's license through dispatch, which stated that his license was suspended.
Bingman was then taken to the White County Jail and was charged with Driving While License Suspended and Possession of Drug Paraphernalia. He bonded out to $250 plus a $20 booking fee.