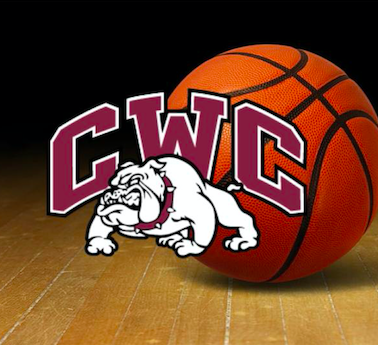 The Carmi-White County Bulldog basketball team defeated NCOE in dominant fashion on Tuesday night at McDougal-Evers Gymnasium by a final score of 65-35. 
It was all Bulldogs from the opening tip. Carmi started the game on a 9-0 run, which featured a three-pointer and slam dunk by Mitchel Edwards, and two layups by Tyler Goemaat.
The Bulldogs did not allow NCOE to grab a single rebound and the Fighting Cardinals only made 2 field goals in the first quarter. CWC led 19-5 after the first eight minutes.
The Fighting Cardinals found themselves in a hole early, and they fought to make it a ballgame in the 2nd quarter. Three pointers from Preston Long and Colby Prather cut the Bulldog lead to 23-13, and that would be as close as they would get for the rest of the game.
CWC led 34-15 at the half, 52-22 after 3, and they would go on to win by a final of 65-35.
"The kids did an awesome job," said CWC head coach Kevin Wolff. "Our fans were fantastic, the student section was great, it was fun."
It was another impressive game by sophomore Mitchel Edwards, who scored 19 points along with 5 three-pointers.
"He can really shoot it, he's one of the better three point shooters that I've coached," said Wolff. "We were able to run some plays for him and give him some open looks, and he knocked them down."
Along with 19 from Edwards, the Bulldogs were led in scoring by Bryce Conner who scored 24 points. Conner has made it a nightly occurrence to score 20+ points, and to do so with ease, and a couple of slams dunks of course. 
Tyler Goemaat scored 10, Gavin Holloman scored 7, Landon Driscoll scored 4 and Trey Dixon scored 1. 
Preston Long led the Fighting Cardinals in scoring with 11 points, Cord Tucker scored 10, Joel Hortin scored 6, Colby Prather and Javan Garrett both scored 3 and Erik Healy scored 2 for NCOE. 
The Bulldogs improve to 5-1 on the year, and they will play their first conference game on the year when they host the Flora Wolves on Friday for the final home game before Christmas Break, which means it will be the annual "Silent Night" game.