Citing his commitment to economic growth in Illinois and his opposition to tax increases, Darren Bailey, small business owner and farmer, today is announcing his candidacy for the 109th State Representative District.
"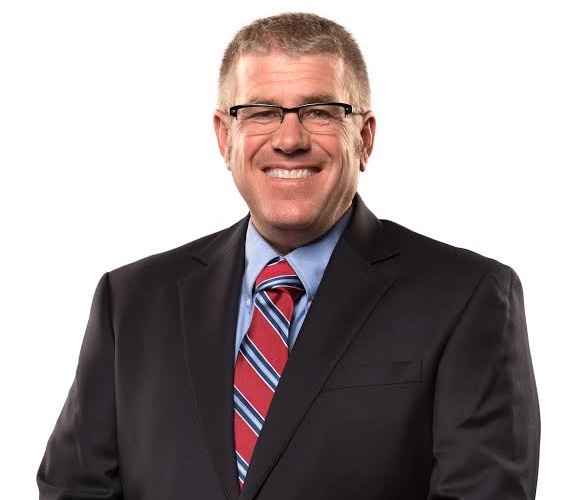 Tax and Spend Republicans are at it again," Bailey said. "Hiking our taxes while our families, farms, and businesses are suffering. We deserve a State Representative with the courage and conviction to fight for our values. We have been betrayed for long enough.
We trusted our Representative to fight for our values and fight for our interests, but in July, he joined hands with Mike Madigan and Chicago Democrats to hike our taxes by 32%, costing the betrayed taxpayers more than $30 million in new taxes just in the 109 th District alone."
Thanks to the tax increase, families will need to cut their home budgets because of the reckless taxing and spending in Springfield. On average, taxpaying families in Flora will have to find $440 extra to fund government largess; in Fairfield, the average is $493, in Lawrenceville it is $521, in Newton $545, and in Olney it is $477.
"Families are going to have to do with less because career politicians want more of our hard-earned money to spend," Bailey said. "We should not have to pay the price for the mistakes career politicians have made. We deserve better. Voters in the 109 th District can count on me to stand up for the values we all share."
Bailey is opposed to tax increases. He supports business reforms such as lawsuit reform and workers' compensation reform. He is pro-life and he is pro-2 nd Amendment. Bailey is a committed Christian who puts faith above personal ambition.
"Our families' priorities have always been Faith, Family, & Farming," Bailey said. "When my wife and I wanted to ensure our son received a Christ-centered education we opened Full Armor Christian Academy. When we wanted to expand our farm, we looked first to the Lord and then to our family, bringing our two sons back home to help. Today, there is a political class that is ignoring our values and harming our families. A 32% tax hike, sanctuary state legislation and reckless state spending are in direct opposition to the values we hold. I'm running for office to stand for the betrayed taxpayers who are tired of seeing their values trampled on by career politicians."
Darren Bailey is the owner of Bailey Family Farms. Bailey is a graduate of North Clay High School in Louisville and he received his A.A.S. in Agricultural Production from Lake Land College. Bailey attends Effingham Assemblies of God Church, and he has served 17 years on the North Clay Unit 25 Board of Education in Louisville and he has served as the President of the Board for 12 of those years.
He is a member of the Farm Bureau, Louisville Rotary Club, NRA, Illinois State Rifle Association, the Gideons International, Fellowship of Christian Farmers, National and State Corn Growers Association, National and State Soybean Association, Illinois Wheat association, and the Illinois Independent Business Federation. He and his wife Cindy Stortzum were married in 1986. They have four children and four grandchildren. Cindy is the Executive Director of Full Armor
Christian Academy in Louisville, a 501 c 3 private Christian school, founded August of 2016 by the Bailey Family.
For more information contact Darren at darren@baileyforIllinois.com.