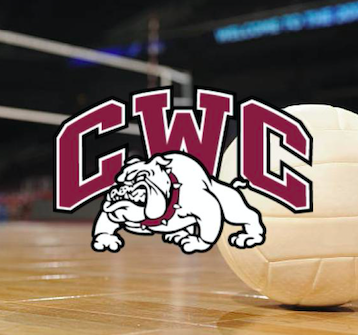 The reigning regional champion Carmi-White County Lady Bulldog Volleyball team began their 2022 season in Mt. Carmel on Monday night, and the they picked up right where they left on from 2021.
The Lady Bulldogs won in straight sets, winning 25-15 and 25-13.
In serving, Katelynn Niehaus went 11 for 11 with 2 aces. Emma Frashier was 7 for 7, and Jalyza Duckworth was 10-12 with 3 aces.
Riley Roark was 11 for 11 in serves received, Duckworth was 6 for 6, and Luci Stubblefield was 7 for 8.
In hitting, Caroline Simmons was 22 for 24 with 7 kills, Duckworth was 9 for 10 with 4 kills, and Ashlyn Rager was 4 for 5 with 2 kills.
Alayna Johnson led the team in blocks with 3 along with 2 kills. Rager had 2 blocks and 1 kill.
Frashier was 47 for 53 in setting with 12 assists.
"It's always great to start the season off with a win," said head coach Chris Lucas. "Mt Carmel is much improved and has one of the better players in Southern Illinois. Our girls were tremendous defensively and Caroline had a great attack game tonight. Props to Senior Katelynn Niehaus for her serving tonight. Our blocking is much improved this year which helped out greatly tonight."
The Lady Bulldogs will host Edwards County tonight at McDougal-Evers Gymnasium. JV will start at 6:15 with Varsity to follow.