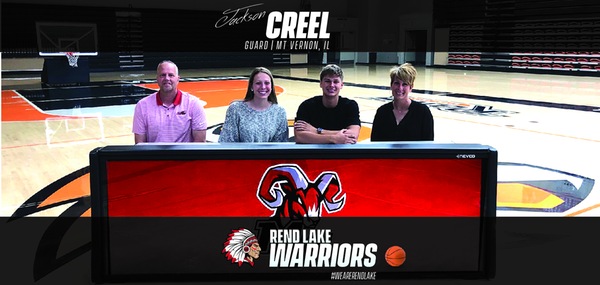 INA, Ill. (May 27, 2020) — New Rend Lake College Men's Basketball Head Coach Brian Gamber locked down his first recruit this month with the signing of Mt. Vernon's Jackson Creel.
Creel joins the Warriors after a successful senior campaign at Mt. Vernon Township High School. Creel was named Co-MVP of the South Seven Conference last year. He helped Mt. Vernon to a 23-6 record during the season. Gamber said Creel brings a well-rounded game to the program.
Creel is the son of new Warrior's assistant coach Doug Creel. He joins Terry Pelczynski of Nashville, Ill. and Race Rynski of Woodlawn as Gamber's first batch of recruits.