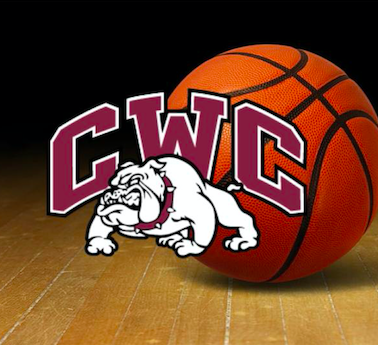 The Carmi-White County Bulldogs opened the 2022 season with a 56-38 win over the Gallatin County Hawks at McDougal-Evers Gymnasium on Tuesday night.
It was a special night for the Bulldogs for many different reasons. Fans returned to CWCHS for the first "normal" home opener since 2019, as there was a packed house with no COVID-19 restrictions or regulations inside. There was also a large return on the court, as Bulldog senior Bryce Conner played in his first game in 331 days. Conner broke his elbow in the first game of the 2021 Eldorado Holiday Tournament, and has spent the last 11 months rehabbing and preparing for this season.
Needless to say, that determination paid off.
Conner scored 10 points in the first quarter alone, which featured two ferocious slam dunks, as the Dogs led 20-8 going into the second quarter. Carmi took the lead at 5-4, and never gave it back, leading Gallatin County for nearly the entirety of the contest.
CWC led 26-19 at halftime, 37-27 after 3, and they would go on to win by a final of 56-38 to improve to 1-0 on the year, snapping an 8-game losing streak that ended the 2021-2022 season.
Conner led all Bulldogs in scoring with 24 points. Mitchel Edwards scored 12, Gavin Holloman scored 10, Tyler Goemaat and Landon Driscoll both scored 5 points.
"I knew our guys would be fired up to play," said CWC head coach Kevin Wolff. "It was a great first win, the guys played well, the energy was good, our stands were packed, it was such a great atmosphere for the first game."
The return of Bryce Conner brought energy and excitement to the gym, and there no question Wolff is happy to have his leading score back in the lineup.
"It's been a long time coming for him, we could talk about him all night. What a kid," Wolff stated. "He's been on a mission every since he got healthy, and you saw it tonight."
With the win, Wolff collected him 100th win in his coaching career.
"It's all about the kids," Wolff stated, fighting off tears, when asked about his 100th career win. "We've had a lot of good players, and it's been a lot of fun."
The first of many wins for the Bulldogs this season.
Carmi will be off for the rest of the week, they will be back in action on Monday when they begin play in the Du Quoin Tip-Off Classic.
Monday – vs Du Quoin (7 PM)
Wednesday – vs Cairo (5:30 PM)
Saturday – vs Herrin (12:30 PM), vs West Frankfort (4 PM)
All games can be heard on 97.3 FM WRUL and online at WRUL.com.