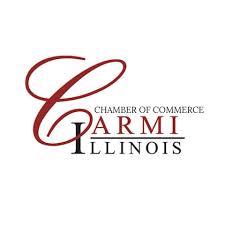 Chamber Citizen of the Year Nominations
Preparations for the 77th annual Carmi Chamber of Commerce dinner to be held Monday, Oct. 4, are underway.
With that in mind, the Carmi Chamber of Commerce is once again asking for nominations for Citizen of the Year and Business of the Year- awards that are one of the highlights of the annual dinner.
Since 1957, the Chamber has recognized a member of the community as Citizen of the Year for his/her good deeds and community spirit. The recipients have come from many walks of life, but they all have one thing in common – they have made Carmi a better place to live. Last year's recipient of the prestigious award was Ashley Elliott.
The Chamber will also be honoring a Chamber member business as Business of the Year. When making your nomination, keep in mind the activities and significant contributions these businesses have made to the City of Carmi.  Last year's recipient was Fifth Street Market.
In 2019, the Chamber named a small and large business of the year. The small business winner was Weber Auto Repair, with The Taco Factory the recipient of the Large Business award.
Letters submitting nominations for Citizen of the Year and Business of the Year should be mailed to 225 E. Main Street, Carmi, IL 62821, be e-mailed to chamber@cityofcarmi.com