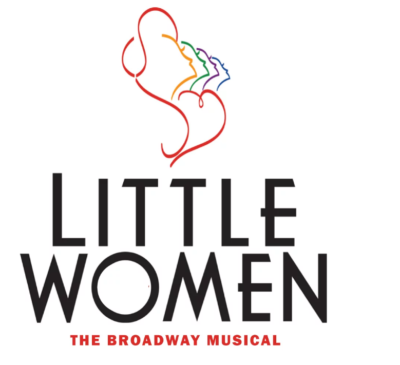 INA, Ill. (March 4, 2020) — Rend Lake College's production of "Little Women" is just weeks away, and RLC has announced its cast list for the Spring musical.
"Little Women" follows the four March sisters as they live and grow in post-Civil War America. The musical was developed for Broadway based on Louisa May Alcott's 1869 novel. The semi-autobiographical coming-of-age story chronicles the lives of the four sisters as they pass from childhood to womanhood. The musical book was written by Allan Knee with lyrics by Mindi Dickstein and music by Jason Howland. It opened on Broadway in 2005 and ran for 137 performances. All shows will be performed in the RLC Theatre.
Showtimes
7 p.m. Friday, April 3
7 p.m. Saturday, April 4
2 p.m. Sunday, April 5
Tickets
Tickets for the production go on sale soon. RLC will officially begin selling tickets March 16 at a cost of $12. To make your purchase, contact the RLC Box Office at 618-437-5321 Ext. 1467.
Cast
Will Adams — Monk
Faith Allendorf — Meg Understudy/Clarissa
Jalin Brown — Monk/Ballroom Dancer
Heidi Carroll — Jo Understudy/Hag
Elizabeth Crawford — Troll
Baili Diefenbach — Aunt March & Mrs. Kirk Understudy/Troll
Erin Elliott — Amy Understudy/Ballroom Dancer/ Troll
Aidan Ezell — Mr. Laurence/Ballroom Dancer
Taylor Frank — Aunt March/Mrs. Kirk
Dakota Frederick — Professor Bhaer/Ballroom Dancer
Lacey Grammer — Marmee March
Raven Gudermuth — Meg March
Ashton Healy — Troll
Nealy Lewis — Amy March
Ember Milby — Beth March
Autumn Mohr — Hag
Emma Newell — Beth Understudy/Rodrigo 2/Ballroom Dancer
Kaylin Penninger — Jo March
Lucy Rains — Hag/Ballroom Dancer
Maggie Stacey — Hag
Dawson Suedmeyer — Mr. John Brooke/Braxton
Ryan Webster — Laurie Laurence/Rodrigo
Crew
Sara Alstat — Director (Stage & Vocals)
Amber Nichols — Orchestra Director
Celia Summers — Stage Manager
Schuyler Bailey — Assistant Stage Manager
Kim Renz — Set Designer
Danielle Skidmore — Costume Designer
Jaron Hubbard — Lighting Designer
Chris Blady — Sound Designer
Farrah Barry — Rehearsal Accompanist
Orchestra
Amber Nichols — Conductor
Tammy Kirk — Reed 1
Andrew White — Reed 2
Joel Kirby — Trumpet
Karen King — Horn
Kevin Thomas — Trombone
Eunice Koh Kai'En — Cello
Elizabeth Hartman — Bass
Cameron Taylor — Piano
Jimmy Beers — Percussion