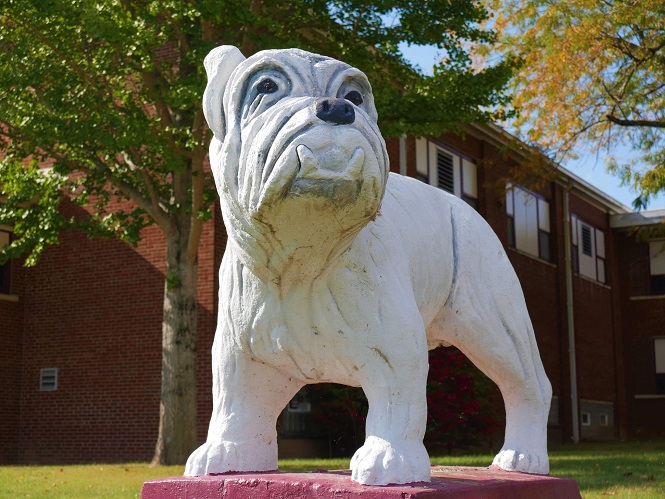 The Carmi White County School Board met for just 20 minutes Tuesday night Scott Mareing was there and has this report
Board President Kent "Pete" Fulkerson read a brief statement, saying that there have been several committees of teachers and other school personnel studying improvements to the district's buildings with fiscal responsibility in mind.  He said they will be using everything available to them to help achieve their goals.  Fulkerson said shortly there will be input from the public as well.
The Consent Agenda was approved, which included the recognition of Board Scholars for the first semester of the 2022-2023 school year.  There are 13 freshmen, 20 sophomores, six juniors and 18 seniors.
Nine board policies were approved with no changes.
32 board policies were preliminary adopted as amended, with final action set for the February School Board meeting.
The board approved the retirements of Stacey Simon and Penny Gunter, both at the end of the 2026-27 school year, and Jane Sykes as a School Nurse at the end of the 2022-23 school year.
Also accepted were the resignations of Olivia Trout and Makala Ralph as Carmi-White County Junior High School Special Education Individual Aides, both effective January 13th, 2023.
And they approved $500 in donations to the Brownsville School.
In the Superintendent's Report, Jarrod Newell voiced his appreciation to all those who play a role in making the Carmi-White County Invitational Basketball Tournament successful in its 43rd year.  He also noted that to date, the district has not used any emergency days due to the weather.  If they are not used, the last attendance day for students would be May 18th and the last day for staff would be May 19th.  There were no Good News reports from the various buildings due to there being two weeks off because of the holiday break.
The board went into closed session at 7:20 PM to discuss personnel.
In the closed session Brae Churchwell was approved as a Building Volunteer at Jefferson Attendance Center for the 2022-2023 school year, Kevin Wolff was employed as the High School Assistant Baseball Coach for the 2022-2023 school year to fill the vacancy created by the resignation of Will Knight and Scott Howard was employed as a District School Bus Driver for the 2022-2023 school year to fill the vacancy created by the resignation of Kendall Dale.