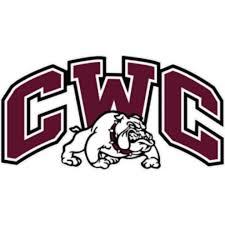 The Carmi White County Bulldogs and Lady Bulldogs Baseball and Softball teams both travelled to Eldorado Monday afternoon for doubleheaders.  It was a long afternoon for the Eagels as Carmi White County crushed Eldorado in all four contests.  The games were moved up in an effort to get ahead of some forecasted rain.
The Lady Bulldogs continued their thrashing of opponents by torching Eldorado by scores of 7-0 and 18-4.  All but two players scored at least one hit in the 18-4 trouncing with Upton getting the win.  Upton helped her cause with a homer, Smith and Milligan contributed triples, Simmons, Rooney, and Snow all had two baggers for the Lady Bulldogs.  In the shutout, it was Smith tossing a 1 hitter with 5 strikeouts and 3 walks issued.  Upton was the star of the day leading the team with 6 RBI.  She alone was responsible for more runs than she allowed pitching.  Our genuine thanks to Coach Chris Shelton for providing stats.
Coach Justin Simmons Bulldogs outscored Eldorado 22 – 8 Monday afternoon, topping the Eagles by identical 11-4 scores in both games.  Junior Cal York took a win in one game and pitched 2 innings of relief in the other pitching a total of 5 and 2/3 innings.  He struck out 11 on the day, didn't allow a hit and walked just one.  York also provided a solid offensive effort going 2 for 3 and 3 for 5 from the plate driving in 3.  Brodie Atteberry drove in 5 runs of his own.  Seniors Gia Berekashvili and Devin Rankin had 2 RBI's apiece.  Sophomore Zach Roark picked up the other win.
From Saturday, May 1st, the Lady Bulldogs softball squad took wins from Vienna and doubled up Massac County 4-2.
The Lady Bulldogs are scheduled to be in action this afternoon at Mt. Vernon.  If not cancelled or rescheduled due to weather, Bryce Thompson will have the call around 4:30 on the Tri State Boomer, 97.3 WRUL.