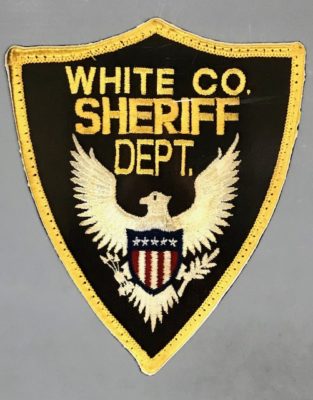 A 56 year old Carmi man, Kent B. Roser, was arrested Tuesday night by the White County Sheriff's Department for Domestic Battery. 911 Dispatch received a call at approximately 9:01 pm from Shannon Roser of a disturbance at her residence at 738 County Road 1420 N in Carmi. She told dispatch she and her husband, Kent Roser, had been arguing and he had threatened her and grabbed her physically.
Deputy Scott Cantrell spoke with Shannon Roser. Kent Roser had already left the residence. She was visibly upset and had large red marks and scratches on her arm. Shannon stated that she and Kent had gotten into an argument in reference to some letters received in the mail. She said she had went to the garage where Kent was and was carrying a letter addressed to her. Kent grabbed the letter from her and told her that it was his mail. She explained to him that the letter was addressed to her. He then wadded the letter up and threw it on the ground. Shannon stated she grabbed the wrinkled up letter and Kent pursued her to try to get the letter back from her. According to Shannon, he grabbed her arm several times trying to get the letter back from her, but she escaped and went to the bedroom and called 911.
During the time it took for Deputy Cantrell to arrive on scene, Shannon called 911 to report an intoxicated driver headed toward Carmi.  Carmi Police Sgt. Brad Spence and Carmi Officer Josh Moore were on the lookout for the reported intoxicated driver. Deputy Cantrell communicated to Sgt. Spence that a complaint had been signed for Domestic Battery and asked that Kent be detained if located. Sgt. Spence located Kent, arrested him for Domestic Battery, and took him to the White County Jail.