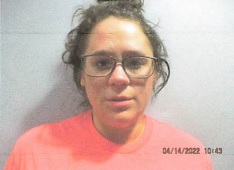 Carmi Police played referee this weekend beginning with an early morning Friday at the Pine View Apartment Complex.  34 year old Tasha Rankin is now free on bond following her arrest for Domestic Battery just before 1:30am Friday morning.  Rankin would bond out just before noon on Saturday.  The report indicates she lives at the apartment she was arrested at.  Online court records don't yet show when she's due before a judge on the alleged charge.
Saturday evening, Carmi PD were called to a physical altercation at an Ellen Drive apartment.  It was just before 7pm

when law enforcement arrived and found 30 year old Daniel Braun and 27 year old Robert Goins who live together according to the report.  Goins was taken into custody and charged with Domestic Battery to Braun.  A Disorderly Conduct charge was given to Braun and he was also taken to jail.  Braun would later bond out.  Goins remained behind bars as of Monday morning.  He was wanted on a Failure to Appear warrant from a Disorderly Conduct charge back in January.  Goins formal arraignment has been scheduled for May 5th.