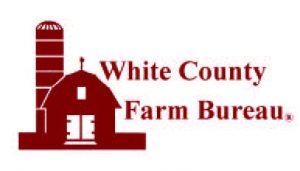 Carbon Market Conference
Farmers and area agronomists are encouraged to attend the Carbon Market Conference on Tuesday, August 24. This conference will feature three speakers discussing topics associated with carbon markets and opportunities for production agriculture. Presenting at the conference are:
Shelby Myers, an economist with the American Farm Bureau Federation, will be presenting, "Current Carbon Economic Opportunities for Agriculture."
Laura Harmon, Associate Counsel with the Illinois Farm Bureau, will be presenting, "Leases: How to Protect Yourself."
John Pike, Agronomist/Consultant with Pike Ag, LLC, will be discussing, "Agronomic Considerations for High Carbon Production Systems."
The conference will be offered in two locations…
Lawrenceville, IL – 8:30 a.m. at Pleasant Ridge Church, 12805 Pinkstaff Lane, Lawrenceville, IL
McLeansboro, IL – 3:30 p.m. at Roger Knight's Farm, 10497 County Road 700 N, McLeansboro, IL
3 continuing education credits are available for Certified Crop Advisors (CCA's). Lunch will be served at the conclusion of the Lawrenceville program, and dinner will be served at the conclusion of the McLeansboro program. There is no cost attend the program.
Those interested in attending should RSVP by calling 618-382-8512 by August 13.
The Carbon Market Conference is a project hosted the Wabash Valley Stewardship Alliance, a coalition of nine county Farm Bureaus in southeastern Illinois, Wabash Valley Service Company, and the Agriculture Department at Wabash Valley College.