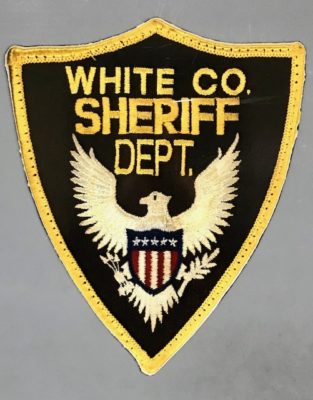 A White County Sheriff's Deputy arrived at the residence of Brian Allen on Tuesday evening, March 15th, to discuss a report that a car ran over someone's fence in the yard at 285 Fairview Drive in Carmi and left.
Allen is a neighbor who heard what had happened, and said he was in his camper in the yard where the incident took place and heard a loud crashing sound.  Allen said he looked outside and noticed that a black car had missed the turn in the road and hit his neighbor's fence.  He said it sounded like the car was stuck on the fence because he could hear a lot of gravel being flung.  The car then freed itself and sped off.
The deputy then spoke with a neighbor, Tom Browning, who said he was at his mother's house when the incident took place.  He also said he heard the car hit the fence and spin out, flinging gravel everywhere.
The deputy then spoke with the homeowner, 73 year old Linda Browning, and told her he would complete a report on this and do extra patrolling in the area to see if he could find the vehicle that did the damage to her fence.  He took photographs of the fence and of the area the car was spinning out for the report.