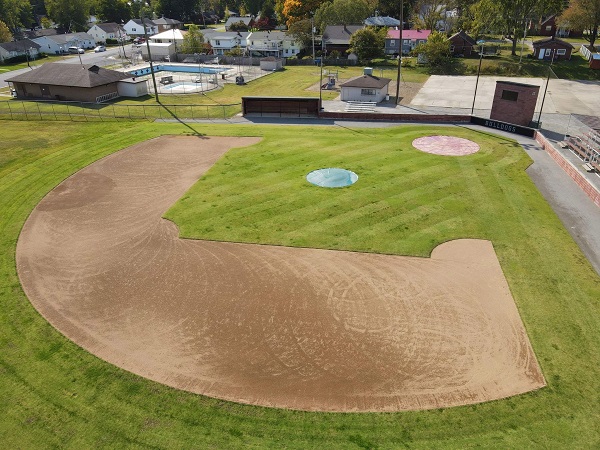 The Carmi White County Bulldogs baseball team fell to Benton at Eckerle Park Thursday afternoon.  Both teams picked up 7 hits on the day; the Rangers were able to cash in on those opportunities however.  Brodie Atteberry took the loss for CWCHS.  He got through 4 innings giving up 4 runs on 5 hits, walking 5 and fanning 4.  Senior Will Ledford pitched an inning and 2/3 allowing 2 hits and 3 runs.  Sophomore Branton Stockton got through the final inning and a third and he pitched cleanly giving up zeroes across the board.  Cal York continued his hot streak at the plate going 3 for 3 with 3 singles.
Coach Justin Simmons squad will next be in action Monday as the Bulldogs travel to McLeansboro to take on the Hamilton County Foxes.  The Bulldogs will then host Mt. Carmel on Tuesday.
Coach Chris Shelton's Lady Bulldogs softball team plays Monday as well at Hamilton County and then heads to Elverado to take on the Lady Eagles on Wednesday next week.
Boys tennis is at Carbondale on Tuesday and the wrestling team will host Fairfield on Tuesday as well.
NCOE baseball and softball are in action this afternoon at Pope County.  Pope County will make the return trip up to NCOE on Monday for baseball and softball games.  NCOE baseball also plays at Eldorado this Saturday.