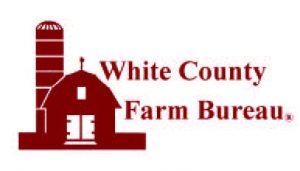 On Wednesday, January 27, you will have a unique opportunity to help save a life. The White County Farm Bureau is proudly partnering with the American Red Cross to hold our fourth "People Live When People Give" Blood Drive. Each pint of blood we collect can help save up to three lives and will touch the lives of so many more. Thousands of drives were canceled due to COVID-19, so donations are in desperate need.
The drive will be held from 1:00 p.m. – 5:00 p.m. at the White County Farm Bureau Building, 304 East Robinson Street in Carmi. Schedule your appointment by going to www.redcrossblood.org, or by downloading the Red Cross app from your phone's app store.
Additional safety precautions will be implemented including temperature screenings before entering the room, hand sanitizer, enhanced disinfecting of surfaces between patients, masks, social distancing, and staff wellness. All donors will receive a free COVID-19 antibody test as part of their donation. Additional information regarding COVID-19 safety protocols can be found on the Red Cross website.
If you would like to volunteer, please contact Debbie Hoskins at 618-382-8512 about joining the team or reach out to us with any questions you may have. There are many ways you can help, but most importantly we hope you come out to donate.
It's not every day that we do something that has a lifesaving impact. Save a life, give blood, make your appointment… TODAY!