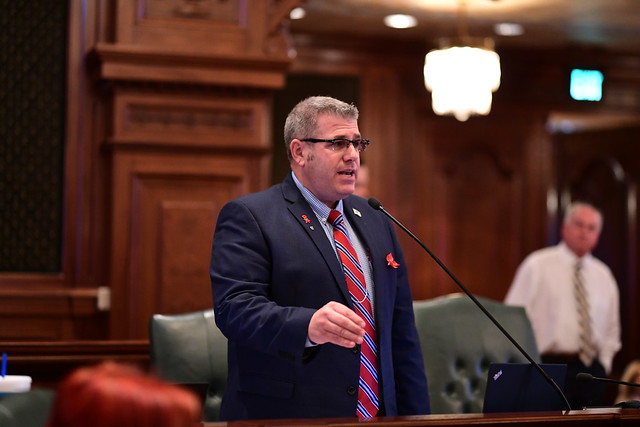 Illinois Rep. Darren Bailey, R-Xenia, collapsed during House proceedings Sunday, prompting first responders to wheel the lawmaker off on a stretcher.
Bailey was seen laying on the floor surrounded by other lawmakers as emergency responders attended to him.
Bailey's office released a statement at 9:00 p.m. Sunday night, stating that the Representative would be spending the night in Memorial Medical Center in Springfield for observation and additional tests. Bailey was tested for COVID-19 and is negative.
House Republican Leader Jim Durkin said Bailey had been experiencing gastrointestinal issues and asked people to keep him in their thoughts, the Chicago Sun-Times reported.
Rep. Bailey says he appreciates all of the thoughts and prayers for him and his family.
The Illinois House is meeting at the Bank of Springfield Convention Center, the host site for the 101st General Assembly's "lame duck" session.