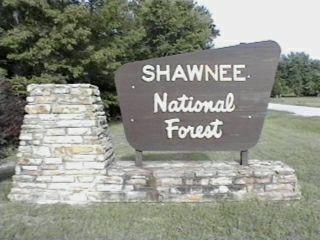 Harrisburg, IL. March 17, 2021— The Shawnee National Forest, in cooperation with USDA Animal and Plant Health Inspection (APHIS) – Wildlife Services, has completed the feral swine (wild pigs) eradication operations in the Lusk Creek Wilderness and surrounding areas in Pope County, Illinois of the Shawnee National Forest.
Lusk Creek Wilderness and lands south of the Wilderness in Pope County, Illinois have reopened to the public after the eradication operation was completed earlier than anticipated. Shawnee National Forest and APHIS – Wildlife Services appreciates the publics cooperation during the closure period.
Feral swine are an invasive species and pose a serious threat to forest and wildlife resources in Illinois through competition with native wildlife for food and cover, destruction of habitat, and destruction of sensitive natural areas. To report feral swine activity go online at www.aphis.usda.gov/wildlife_damage/ or call APHIS Wildlife Services toll free 1-866-4USDA-WS (1-866-487-3297).