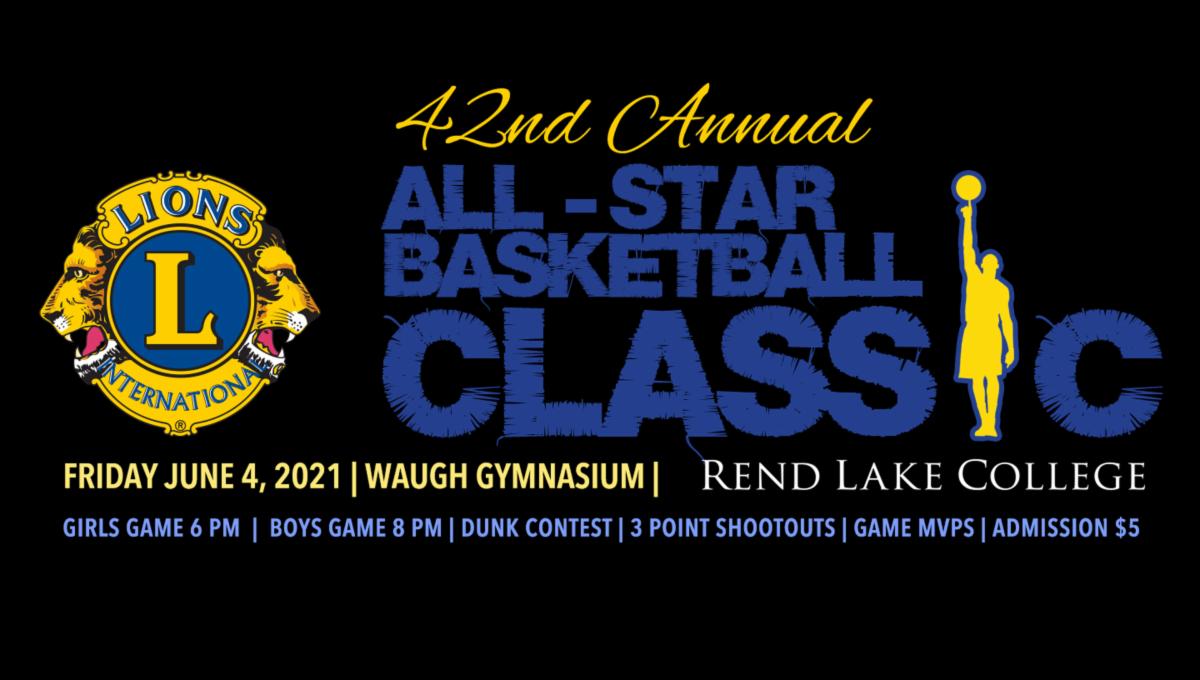 All Stars have been announced for the 42nd Annual Lions Club Classic.  The games, featuring some of southern Illinois' best basketball players will be held on June 4th at Rend Lake College.  The boys will be coached by Brad Norman of Chester and Curt Reed of Thompsonville.  Johnny Hollis of Sesser-Valier and Todd Rogers of Carterville will lead the girls' teams.
Making the roster for the girls includes Lexi Mitchell of Eldorado, Colbie Sutton and Leah Bowers of Fairfield, and Kaelee Karcher of Hamilton County.  Two Carmi White County players made the boys team, Devin Rankin and Peyton Edwards.  NCOE adds Joe Melton and Ty Money.  Aiden Whitlock and Bryant Byrd of Eldorado; Landon Zurliene of Fairfield; Gunner Wilson of Gallatin County; and Grady Lueke of Hamilton County also made the team.
The girls' game tips off at 6pm, followed by the boys' matchup at 8pm.  A dunk contest will be held between games and also a 3 point shoot out during halftime of each contest.  Doors open at 5:30pm and admission is $5.