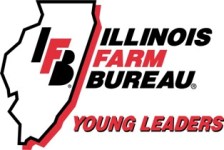 The Wayne County Farm Bureau is pleased to sponsor the 2020 4-H Project Grant Program for Wayne County 4-Hers.
We are hopeful that this program will encourage young 4-Hers to begin new projects by eliminating potential cost burdens they may have; as well as encourage new individuals to become active in the Wayne County 4-H program.
4-Hers ages 8-14 are eligible to apply. Applications must be completed by the 4-Her and signed off by a parent/guardian and the 4-H Club Leader. Applications are due March 1, 2020.
Applications are available from 4-H club leaders, the Wayne County Extension office, and the Wayne County Farm Bureau. Applications can also be downloaded at www.waynecfb.com.
If you have questions regarding requirements of the 4-H Project Grant Program, please call the Farm Bureau office (618) 842-3342.