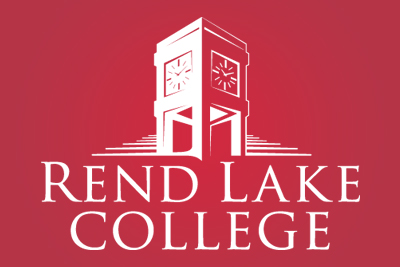 Ina, Ill. (March 3, 2021) – For the 4th year, the RLC Foundation awarded We Are Warrior grants totaling $10,500 to RLC faculty and staff to provide new technology and equipment to enhance student learning and further the college's strategic plan.
Most of the grant funds come directly from RLC employees who support the Foundation with personal donations. This year funds were also provided through support from business sponsors Affordable Gas & Electric, Crossroads Community Hospital, Legence Bank, Eggemeyer Associates Architects and Pinckneyville Community Hospital.
"The Foundation wants to help faculty and staff with their direct needs to continue to update technology and equipment to benefit our students. Over the past 4 years we have provided nearly $50,000 in small grants to various programs and divisions," said Kay Zibby-Damron, Rend Lake College Foundation Chief Executive Officer. "A majority of our employees go above and beyond by generously supporting the Foundation with their own gifts and the We Are Warriors campaign directly impacts their programs and divisions. We are also very grateful to have the support of local community businesses who helped ensure we were able to meet all the funding requests this year," Zibby-Damron said. "Affordable Gas & Electric, Legence Bank, Crossroads Hospital and Eggemeyer Associates Architects and Pinckneyville Hospital are very strong partners with RLC and we sincerely appreciate their support."
Recipients of this year's We Are Warrior grants include:
Community & Corporate Education, $510 for the Esthetics program, $1,400 for the Cosmetology program and $1.800 for Truck Driver Training
The Rec, $1,472
Advanced Tech, $1,644 for Welding and $660 and $530 for Auto
Allied Health, $2,500
"On behalf of the Rend Lake College Nursing Program, I would like to thank all donors of the We Are Warriors fund," said RLC Nursing Instructor Sarah Hopfinger. "Because of your generosity, the nursing department has purchased simulation equipment that offers a true-to-life realism and represents a number of common conditions our students encounter in the clinical setting. In addition, the equipment will enhance student assessment skills and provide further preparation for NCLEX as well as their professional careers."
During the recent RLC employee inservice, the RLC Foundation recognized and thanked the following employees for generously supporting the Foundation for 20 years:
Heather Bauersachs – Murphy Wall campus
Sarah Bilderbeck – Business Instructor
Kelly Downes – Student Records
Daphne Mitchell – Cosmetology
Shannon Perkins – Automotive
Roy Simpkins – Physical Plant
Sandy West – Learning Resource Center
The RLC Foundation also recognized Jeff Fairbanks of Culinary Arts and Jamie Nichols of Project Child for supporting the Foundation for 10 years.
More opportunities to give back to the campus community and help Rend Lake College are coming up. The RLC Giving Day is March 17. Giving Day is a 24 hour online fundraising campaign that aims to unite students, alumni, faculty and staff, and community friends in support of Rend Lake College. "We hope everyone will join us on March 17th in support of RLC. Whether someone donates $1 or $10,000, every gift matters and helps us respond to the greatest needs of our students and the college." said Zibby-Damron.