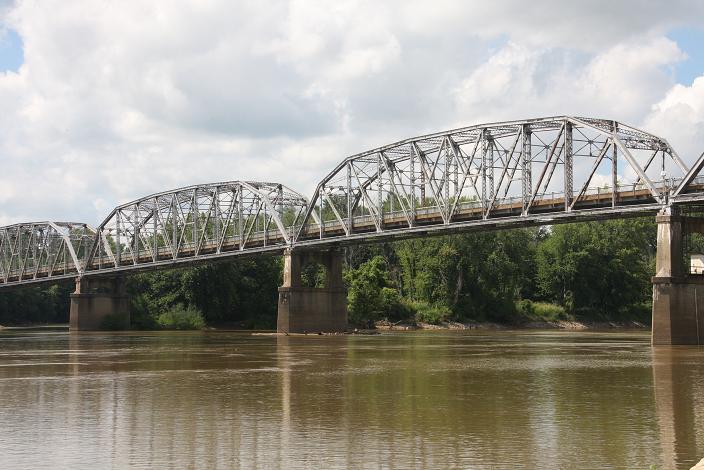 State Senator Dale Righter is celebrating a political win for southeastern Illinois involving legislation he helped carry through the Senate.  Senate Bill 2804 was signed by Governor Rauner Sunday and goes into effect immediately.  The law reflects a combined effort to reopen the New Harmony Bridge.  It will help create a commission in Illinois that will be tasked with cooperating with the New Harmony Bridge Commission.  The law creates the "New Harmony Bridge Compact Act" and says that three commissioners will be appointed to enter into a compact on behalf of Illinois and Indiana to create the New Harmony Bridge Bi-State Commission.
The next hurdle will be federal legislation removing the White County Bridge Commission from authority of the bridge so each state's authorities can join together and take control of the structure in a joint effort.
Senator Righter says the goal is to raise private funds and rehab the bridge so it could possibly re-open in some capacity someday.  Most recent estimates for repair are somewhere in the neighborhood of $400,000.