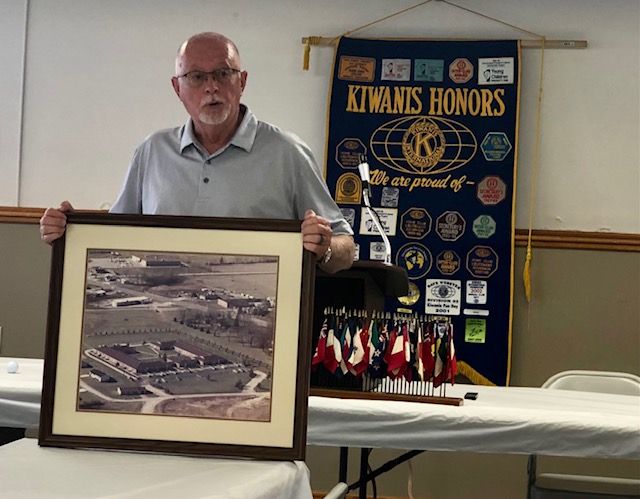 Evergreen Acres, while many folks are vaguely familiar with the facility, can be described as a hidden gem in Carmi.  That's exactly how Pete Fulkerson describes the non profit housing complex.  Pete Fulkerson is the manager of the facility after enjoying a successful 39 year career in banking.  He along with 6 others make up the Board of Directors and spent some time with Kiwanis Thursday giving a deeper look inside Evergreen.
Planning for Evergreen began in 1978 and by late 1980 ground was broken.  Fulkerson describes.
The 50 one bedroom apartment facility took it's first resident, Helen Riley on December 16, 1981 and by May of the following year, Evergreen Acres was full.  Evergreen Acres operates under Section 202 of the National Housing Act and is regulated by the US Department of Housing and Urban Development (HUD) which means rent is controlled.
Fulkerson says now that the complex is around 40 years old, they're beginning to update many things with energy efficiency in mind.
Over the years, there have only been three managers at Evergreen Acres.  Martha Endicott managed from 1981 – 1997.  Dale Medlin took over in 1998 and managed until 2019 and Fulkerson took over after that.  Additionally, Valarie Berekashvili is the Residential Life Director.  Kendall Dale is the Main Office Assistant.  Wes Knowlton is Head of Maintenance.  Over the years, Fulkerson says there have been 55 individuals in total to serve on the Board of Directors.  Lawrence Brown and Janet Rice each served 23 years.  Fulkerson is in his 16th year on the Board while Mike Martin is currently in his 15th year.
Click the below links for additional information: