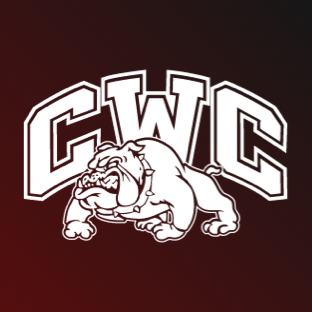 The Shelter in Place order hasn't been easy on anyone and while healthcare workers are on the front lines, educators and school workers are certainly feeling the pinch as they try to care for and educate the region's youth under extraordinary circumstances.  Our Jc Tinsley for WROY/WRUL News caught up with various Unit 5 administrators Tuesday morning to discuss tackling the endeavor, how things are going, and the future.
Mr. Brad Lee, Superintendent of Unit 5 says this is all new to all school districts.  He began with commending the cooks, teachers, support staff for their work to cook, pack, deliver and distribute food before turning to the unique learning obstacles public schools are facing.
"The remote learning is something new that we're stepping into, trying to figure it all out.  Depending on our grade levels, our younger kids pre-k through 3rd grade have learning packets distributed to them.  Our 4th – 12th grade students took their chromebooks home.  We're doing as much as we can online.  Those families that don't have WiFi or the ability to get online are being given packets for those families.  It's been interesting but I think we're handling it as best we can."
Perhaps surprisingly, Lee said it seems like only a handful of students have had trouble accessing the internet for their studies…not a bad number when you consider about 14% of White County lives at or below (about 1,900 of the county's approximate 13,500 residents) the poverty line.  When asked if those students without internet access are at a disadvantage, Lee says, "It's not the same as if you're online, but we're doing our best to make sure that they still have the opportunities to get the work done.  We did put out surveys to our families and we don't have all the results, but it looks like somewhere between 85 to 88% of our families do have access to some form of being able to get on the internet."
Dr. Amy Dixon, Curriculum Coordinator for the Unit 5 says the timing, while never ideal, was best being at or toward the end of the school year.  All schools have been able to skip the standardized testing that would've been taking place during the shut down.  She says they're thankful that they got 3 good, solid quarters of learning in with their students and above all else at this time, "Our first priority is the physical and mental health of our students and then after that, we do want to continue learning, but our primary focus is reviewing the skills we've previously taught and then close any gaps we may have so that we'll be able to stick to the curriculum moving forward into next year.  As you know, as a parent Jc, the end of the year, we kinda get to enjoy school a little bit more because of our field trips and all of those opportunities that are outside the traditional classroom.  So they're certainly missing out some, but nothing like they would've had this happened in September or the fall."
Because Unit 5 had purchased a District Assessment, Dixon says she feels confident she's got the data that the kids are performing at a high level, data they would've gotten from those standardized tests.  In addition, Lee says Unit 5 is lucky to have Dr. Dixon saying she was on the state task force that developed the remote learning strategy for schools throughout the state.  And beyond the numbers, many of the staff don't look at it as just their job, Dixon says it's been a very difficult experience at times.
"It's been very emotional.  We worry about our kids.  We had a mom come yesterday to get a learning packet and she said she was living in her car.  So we got her and her family set up the other day in a hotel and Mr. King has led the charge on all the feeding of our families.  Some communities have pulled back from that due to the scare of CoViD and people not wanting to be near others.  I just feel like our staff has done a great job of stepping up and volunteering.  They've done a great job of reaching out to touch base with all of our students and families.  It just feels like a good opportunity for us to show some love and grace.  We definitely still want to challenge them as well, but we don't want to do any academic harm."
Bart King represents "We Love White County" and is also in administration for Unit 5 making him in a great position to help make sure school age kids are getting meals.  And while he is receiving much in the way of kudos, he's quick to pass along that gratitude to the cooks and volunteers for their roles saying they've gone above and beyond the call of duty.  King elaborates, "We're probably averaging right around 300 meals per day.  At first, we started out doing daily meals and of course now, we're serving on Mondays enough to get them to Wednesday and then enough for the rest of the week on Wednesday.  And then as well, the Kiwanis Club, as you're aware, donated all their meals so we've been able to deliver some adults meals through that."
As of now, Awards Day and Graduation ceremonies are still on the schedule.  High School Principal Jarrod Newell remarked one of many projects the group was tackling Tuesday morning were contingency plans in the event the shelter in place order lasts longer than April 30th.  As of right now, no plans have been made to change any of those completion observances however.
Administrators echoed that if any students or parents were struggling or had any questions whatsoever, for them to please reach out.  Students, parents and guardians have been equipped with contact information and if nothing else, you can contact the unit office, visit www.carmischools.org, or download the school's app.