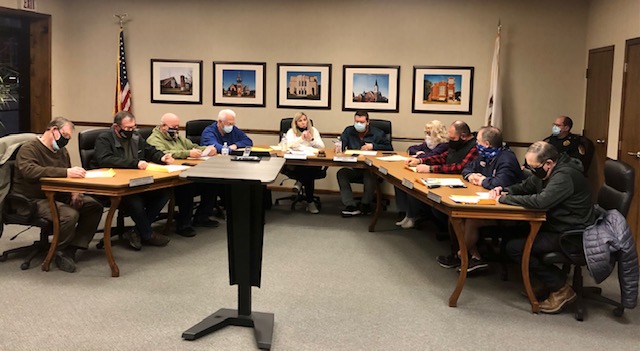 Carmi Police will be getting a new 2021 Dodge Ram in the coming months at the price of $30,300.  That's just $510 more than the cost of last year's new truck through the state bid process.  Jansen Ford in Carmi was awarded the bid approved by the Carmi City Council Tuesday night.  Chief of Police Jason Carter says the 2010 Crown Victoria that the new vehicle will replace should have about 132,000 miles on it plus idle time estimated when it's retired this summer.  That will leave just one car left in the Carmi Police fleet of 10, the 2009 Crown Victoria that the School Resource Officer drives.  Alderman Doug Hays explains the finances.
Carmi Mayor Jeff Pollard says the idea behind transitioning to trucks is once the entire fleet of police vehicles are trucks and it's time for a replacement, the department will then move those trucks to the City of Carmi's fleet instead of selling which he expects will save the city money over time through maintenance costs.
Additionally, Chief Carter indicated that Officer Donna Huber has announced her intention to retire from the force after 24 years in January of 2022.  With that, Carter asked council for approval to begin the process of finding a replacement officer.  He says that process is lengthy.
Council also approved a pay request from the Greater Wabash Regional Planning Commission.  Mayor Pollard with details.
Council also approved a $5,000 match to WROY/WRUL's parent company, TOC, The Original Company for a façade improvement grant.  The monies will be used to do some tuck pointing and improvements to the downtown Carmi studios.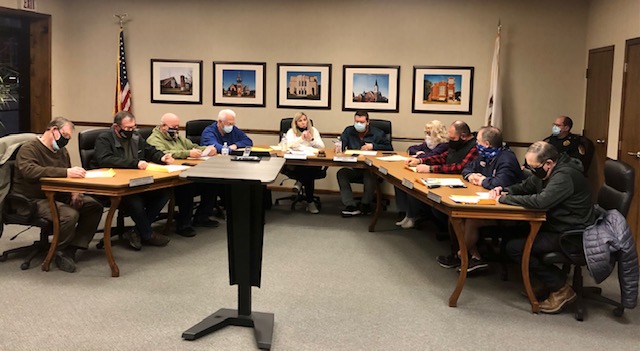 No reports were given from the mayor or standing committees.  With no visitors present or a closed session called for, Carmi City Council adjourned at 5:42pm, just about 12 minutes after the meeting was called to order.  The 2nd Council meeting for February will be held on Tuesday, February 16th at 5:30pm in Council Chambers directly behind the Carmi Light & Water office.