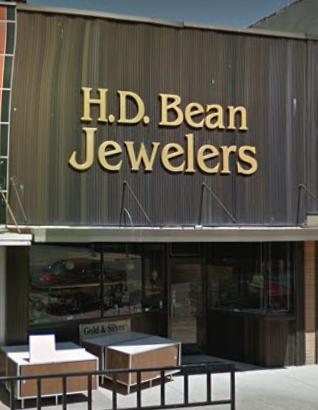 The Carmi Chamber of Commerce would like to announce H D Bean Jewelers as their Member of the Month for April.
"This is the third month for the new Member of the Month program, and we are pleased to be able to recognize H D Bean Jewelers as our recipient for the month of April." Carmi Chamber Executive Director, Kelly Northcott said.
H D Beans is a fine jewelry store that gives a personal and quality jewelry experience every time you walk through the door. They offer jewelry for all budgets from a small gift all the way up to the highest quality engagement rings, and professional Jewelry repair is also done in house. HD Bean Jewelers is a one stop shop for all your jewelry needs.
For more information on H D Bean Jewelers follow them on Facebook by searching @HDBeanJewelers, or visiting them at the convenient downtown location – 123 E Main St, Carmi, IL, or by calling them at 618-382-8170 .