Zachary Ryan Spruell
Mt. Carmel, IL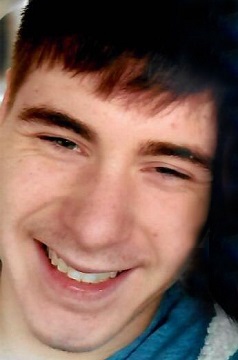 2001-2021
Zachary Ryan Spruell, 20, of Mt. Carmel, Illinois, died Saturday, September 11, 2021, in Mt. Carmel as a result of an automobile accident.  He was born April 25, 2001, in Newburgh, Indiana, the son of Jerry Lee Spruell, Jr., and Cynthia Kay (Jones) Spruell.
Zachary was employed as a cashier by Buehler's Buy Low in Mt. Carmel.  He was a member of First Christian Church in Grayville, and he was an avid video gamer.
Survivors include his mother, Cynthia Kay Jones of Mt. Carmel; brother Colton Spruell of Crossville, Illinois; sisters Natasha Spruell of Staunton, Illinois, and Madison Miller of Mt. Carmel; grandparents Roger Mosberger of Grayville, Shelia Blair of Evansville, Indiana, Glenna Spruell of Grayville; great grandmother Nora Wolf of Mt. Carmel; special uncles Marcus Mosberger and Joshua Spruell; special nephew Dexter; special niece Kylee; and numerous other uncles, aunts, and cousins.
He is preceded in death by his father Jerry Lee Spruell, Jr., grandfather Jerry Lee Spruell, Sr., and grandfather Lyle Jones.
Visitation is 4-7 pm, Wednesday, September 15, 2021, at Cook Funeral Chapel in Grayville. Zachary's remains will be cremated following visitation, and a memorial will be at a later date.
Cook Funeral Chapel in Grayville is in charge of arrangements.