William Vonnel Long
Norris City, IL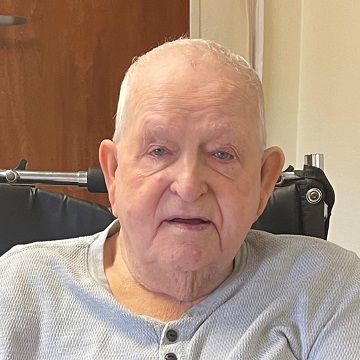 1937-2022
William Vonnel Long, 84, of Norris City, Illinois, died Tuesday, March 8, 2022, at Wabash Christian Village in Carmi, Illinois. He was born April 20, 1937, in Eldorado, Illinois, the son of William Curtis Long and Bonnie Kathleen (Cawthon) Long. He married Barbara Joyce (Morris) Long on May 15, 1955, and she preceded him in death on March 30, 2015.
William was a United States Army Veteran and served during the Korean War. He was also an avid hunter.
Survivors include daughters Desira (Greg) Purcell of Norris City, Kathy (Keith) Millspaugh of Newton, Illinois, Bonnell Long, Barbara (Earl) McKenzie, and Cheryle (Rand) Walters, all of Norris City; sisters JoAnn Kelly of Florida, Mary Alice (Lloyd) Williams of Eldorado;
Grandchildren Lance, Megan, Jeremy, Brianne, Amber, Matthew, Jacqueline, LaDarrah, Alison, Adrienne, Amy, and Seth; and 30 great-grandchildren.
He is preceded in death by his parents; wife; son William F. Long; grandchildren Ashley, Adam and Cody; and great-grandchild Gage.
In keeping with William's wishes, his remains were cremated. His family will host a private gathering at a later date.
Cook Funeral Chapel in Carmi is assisting the family.
Funeral