Wendy Sue Walsh
McLeansboro, IL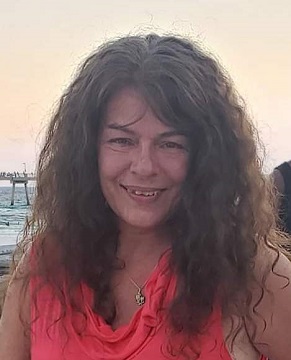 1965-2022
Wendy Sue Walsh, 56, of McLeansboro, IL passed away peacefully on April 12, 2022 in McLeansboro.
She was born on September 3, 1965, the daughter of Warren & Elizabeth Nelson. Wendy was a cat lover and ran her own cat sanctuary, where she also took care of various other animals.  The most important thing in her life was her children & grandchildren.  She always did everything she could to help them, putting their needs over her own in order to better their lives.  Wendy never met a stranger, and was always happy to have a conversation with both friends and strangers.  She had a passion for music, she greatly enjoyed listening to music often and she attended multiple live concerts over many years.  She was also an advocate for the Chiari Malformation Community, participating in events and activities to raise awareness.  She was of the Christian faith and attended various local churches over the years.
Wendy is survived by 2 daughters:  Karen Walsh of Evansville, IN and Jennifer Walsh of Hatfield, IN; 4 sons:  William "Billy" Walsh of Gambrill Hills, MD; Matthew Walsh of Virginia Beach, VA; Bradley (Shayna) Walsh of McLeansboro, IL; and Alex (Laci) Huffstutler of Mt. Vernon, IL; 4 grandchildren: Chaz Garnett, Kamden Walsh, Raine Perrino, and Westyn Monroe, 5 sisters: Cindy (Chris) Katsenes of Chicago, IL; Terry Osborne of Chicago, Brenda Carlson of Chicago, Cheryl (Tom) Cusimano of Richardson, TX; and Tracy (Mark) Tucker of Minnesota; a brother Jeff Becker of Chicago, best friend & cousin Kendra King of Wisconsin, sister-in-law Laurie Becker of Chicago, and many nieces, nephews, and cousins.
She was preceded in death by both parents, her husband William Walsh, and a brother Greg Becker.
A private family celebration of life will be held at a later date in Chicago, IL.
In lieu of flowers, memorial donations may be made to help with her grandchildren's future education expenses and may be made payable to the care of Karen Walsh.
Online condolences and expressions of sympathy may be made at www.gholsonfuneralhome.com
Funeral