W.D. "Dixie" Blazier
Tompkinsville, KY (formerly of Carmi)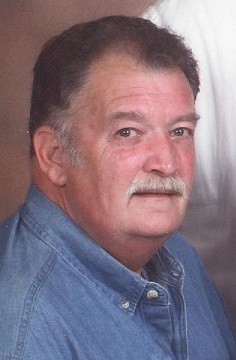 1952-2022
W.D. "Dixie" Blazier, 70, passed away Tuesday, June 28, 2022 surrounded by his family at St. Thomas Hospital Midtown in Nashville, TN.
Dixie was born on April 22, 1952, a son of the late Betty (Ward) and Willard Dee Blazier, Sr.
On December 4, 1988, he married Jean Yokley in Tompkinsville, KY.
Dixie grew up and lived in Carmi, IL until he and Jean married and moved to Tompkinsville, KY. He worked in law enforcement all throughout his life. He was a member of Liberty Church.
Dixie is survived by his wife, Jean Blazier; son, Ben Blazier; one granddaughter, Iva Kate Blazier, all of Tompkinsville, KY.
Also surviving are two sisters, Kim Gunter and Tammy Leithliter, and husband, Nick and one brother, Mike Blazier, and wife Sherry, all of Carmi, IL.
Other than his parents, he is preceded in death by a brother, Terry Blazier.
Funeral services will be held on Friday, July 1, 2022 at 11:00 a.m. at Yokley Trible Funeral Home. Burial to follow at Oak Hill Cemetery.
Visitation is Thursday, 4:00-8:00 p.m., and Friday, 8:00-11:00 a.m. at Yokley Trible Funeral Home.
In lieu of flowers, donations in Dixie's memory may be made to Oak Hill Cemetery.