Virginia L. "Ginny" Durham
McLeansboro, IL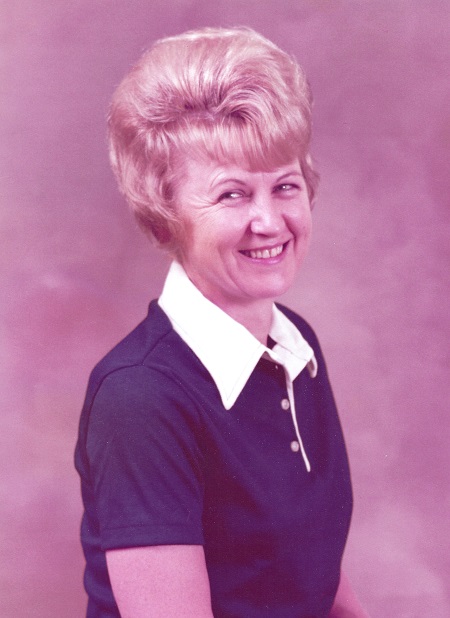 1932 - 2022
Age: 89
Residence: McLeansboro, IL
Passed Away: 6:20 P.M., Monday, April 4, 2022 at Hamilton Memorial Hospital in McLeansboro, IL
Visitation: 10:00 A.M. to 12:00 Noon, Friday, April 8, 2022 at Harre Funeral Home, McLeansboro
Funeral: 12:00 Noon, Friday, April 8 at Harre Funeral Home, McLeansboro
Clergy: Pastor Jacob Gray will officiate the service
Burial: Blooming Grove Cemetery, McLeansboro, IL
Date of Birth: April 21, 1932 Place of Birth: McLeansboro, IL
Father: Albert Daily Mother: Leda (Harrelson) Daily
Marriage to: Oliver "Corky" Durham on April 27, 1972 in Nashville, TN and he preceded her in death December 31, 2017.
Occupation: She worked as a beautician for many years as well as the Visiting Nurses Association in Belleville and O'Fallon for years.
Church Affiliation: Attended Ten Mile Baptist Church when her health would allow.
Activities: She enjoyed gardening, tending to flowers, bird watching and she enjoyed her family, grandchildren and great grandchildren.
Survivors:
Daughter: Terry Mayberry, McLeansboro, IL
Granddaughters: Tina Mayberry, McLeansboro, IL
Christy Currie and husband Bryce, McLeansboro, IL
Great Grandchildren: Riley Warren and Kylie, Brantley & Cambria Currie
Brothers: Bob Daily (wife Connie), St. Louis, MO
Ed Daily (wife Joyce), Milton, FL
Mike Daily (wife Cheryl), Ft.Wayne, IN
Sister: Joyce Ann Williams (husband Gary), Pocohantas, IL
Sister-in-Law: Joyce Daily (wife of Don), McLeansboro, IL
Numerous Nephews, Nieces and cousins
Preceded in death by: Parents; Husband; Son-in-Law David Mayberry and Brother Don Daily
MEMORIALS TO: Ten Mile Baptist Church and will be accepted at Harre Funeral Home, McLeansboro, IL
HARRE FUNERAL HOME, McLeansboro, is in charge of arrangements