Virginia Barnett
Marion, OH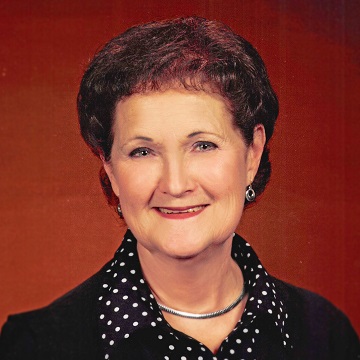 1944-2020
Virginia Barnett, 75, better known to her friends as Ginny, died May 15, 2020, at her home in Marion, OH. Born Virginia Lee Spencer on October 21, 1944, in Crossville, IL, to Vernon and Hazel Spencer, she graduated from Crossville High School in 1962 as a member of the Beta Club.
She married Terry Barnett of Grayville, IL, on November 10, 1963, and welcomed two children Ron and Sheri. The young family moved to Ohio in 1967. Ginny, a homemaker, attended Wesley United Methodist Church in Marion, where she served in the women's group, taught Sunday School, as well as helped in the Vacation Bible School. In 1976, she and her family moved to Norwalk, OH. During her time in Norwalk, she worked as a bookkeeper at Crider's Jewelers and Bennett Electric, as well with Homeowner's Repair Service, an HVAC business she and her husband started. She was also an active member of Norwalk Foursquare Gospel Church. She and her family moved back to Marion in 1987. In Marion, she attended Abundant Life Assembly of God and was proud to be the congregation's first female board member.  She was also active in the women's group and was a leader in the Stars program.  Ginny worked in the cash office, Accessories and Shoe department at Elder Beerman until her retirement in 2014.
She is survived by her son, Ron Barnett, of Daytona Beach, FL; her daughter Sheri Barnett of Marion, OH; her three grandchildren, Tess Barnett, Blake Woodson and Clayton Barnett, as well as 2 great-grandchildren.
She is preceded in death by her husband, Terry, who passed away in 1996 from cancer and her brother Raymond Spencer of Crossville who passed in 2014.
The Barnett family wishes to express their gratitude to Joyce's Angels and Ohio Health Hospice for their loving and compassionate care of Ginny and her family over the last two years. If so desired, donations may be made to Joyce's Angels or Ohio Health Hospice.
Calling hours will be Monday, May 18, 2020 at Snyder Funeral Homes, DENZER Chapel, 360 East Center St., Marion, OH, from 4PM to 6PM; private family visitation and funeral service will be Wednesday, May 20, 2020, at Cook Funeral Chapel, 108 Main St., Crossville, IL 62827.  She will be laid to rest next to her husband at Union Presbyterian Cemetery.
Cook Funeral Chapel in Crossville is in charge of local arrangements.