Violet A. Lasater
McLeansboro, IL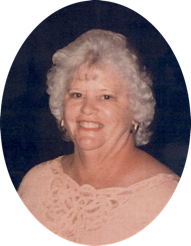 1939 - 2020
Violet A. Lasater, 81, passed away Friday, August 14, 2020 at her home in McLeansboro, Illinois.  
She was born January 31, 1939 in Greenup, IL, the daughter of John Samuel and Maxine (Feltner) Floyd.  Violet retired from the Hamilton County Courthouse where she worked as a custodian.  She also served as a Deputy Coroner for the Hamilton County Coroner and worked as an Emergency Medical Technician provider and instructor. Violet was a faithful member of the McLeansboro First Christian Church.
Violet is survived by her husband, Larry Lasater of McLeansboro, IL; son, Barry and wife LaDonna Lasater of McLeansboro, IL; daughter, Lora Stewart of McLeansboro, IL; and two sisters: Irene Zenthoefer of Lockport, LA and Rossine and husband Donald Kirsch of McLeansboro, IL.  Five grandchildren and two great grandchildren also survive.
She was preceded in death by her parents, an infant brother Billie Floyd, brother Philip Floyd, and a sister, Arlene Riley.
A private family memorial graveside service will be held Wednesday, August 19, 2020 at 11:00 a.m. at Old Springer Cemetery near McLeansboro with Rev. Carroll Kakac and Rev. Rick Floyd officiating.
Online condolences may be shared at www.gholsonfuneralhome.com.
The Gholson Funeral Home of McLeansboro is entrusted with the arrangements.