Verna D. (Martin) Webb
McLeansboro, IL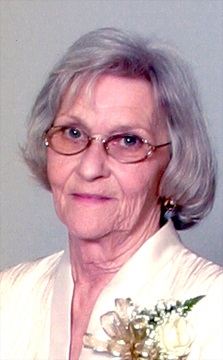 1938-2022
Verna D. (Martin) Webb, 83, of McLeansboro, IL passed away on Tuesday, August 2, 2022 at Hamilton Memorial Rehabilitation and Health Care Center in McLeansboro.
Verna was born August 30, 1938 near Lick Creek in Hamilton County, the daughter of Paul T. and LaVada Jane (Johnson) Martin.  On December 22, 1956 she married Coy R. Webb, who survives.
Verna was a homemaker, who did a wonderful job of taking care of the family home, taking care of her family, and was an excellent cook.  She enjoyed going camping, riding horses, and enjoyed bowling in a bowling league.  She loved spending time with her grandchildren.
Verna is survived by her husband Coy R. Webb of McLeansboro, a son Greg (Linda) Webb of Norris City, IL; 2 grandchildren: Heather Mitchell of McLeansboro and Kristel Stilley of McLeansboro, 2 step grandchildren: Patrick (Kim) Durbin and William Moore; 5 great-grandchildren Zoey Mitchell, Jagger Mitchell, Tysen Mitchell, Haylee (Dakota Lowery) Stilley, and Colten Stilley, and a sister Mary Jane Trig of Northern Illinois.
She was preceded in death by both parents and a sister Loretta Jean Pierce.
Funeral services for Verna D. (Martin) Webb will be held at 1:00 pm on Saturday, August 6, 2022 at Gholson Funeral Home in McLeansboro, with Pastor Jacob Gray officiating.  Visitation will be held on Saturday from 11:00 am until the time of service at 1:00 pm.  Interment will follow the funeral service at Digby Hill Cemetery in Dale, IL.
Online condolences and shared memories may be made at www.gholsonfuneralhome.com