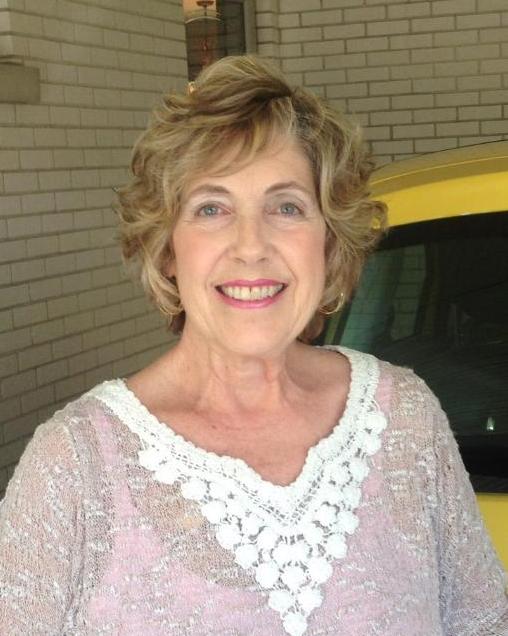 1950 - 2020
Trudy C. Jacobs 69 of Carmi, passed away Thursday May 14, 2020 at Wabash Christian Village in Carmi.
Trudy Carol Bratton Jacobs was born in Eldorado, Illinois on July 25, 1950 the only child of John and Carolyn Bratton.
Trudy grew up in her daddy's clothing store on Main Street which is one reason why she never met a stranger.
She knew from about second grade that she wanted to grow up to be a teacher and to that end, she did well in high school and went on to graduate with an Education degree from Eastern Illinois University in 1972. She pursued a degree in Education even though she was told at the time that there were too many teachers and she would find it hard to get a job in teaching.
She landed a job in the Carmi High School and taught English and Speech for             years and loved every minute of her time in the class room and the endless hours she spent at home grading and improving the skills of her students. Through her years teaching in Carmi, she touched the lives of over 4000 students.
Being the "born student" as she called herself, she completed a Masters Degree from the University of Evansville in English in 1976 while teaching full time.
In 1979, she married Dennis Jacobs and they made their first home in an apartment on Plum Street.
1986 was a wonderful year for Trudy as it marked the birth of her son John Alex.
While teaching, Trudy was active in school organizations sponsoring the Tri Hi Y, student council and attending competitions with Speech Team and creating STARS with Don Garrett. She was a dedicated ticket seller for home football and basketball games with Arla Mitchell.  She was head class sponsor several times and Senior Trip Chaperone as well.
Over the years she continued to improve her College Prep English class which was challenging for her and her students.  She was always happy with the term papers even though they were as demanding for the students to write as for her to grade. Creativity and enthusiasm were her trademark, always trying to engage and motivate her students to do their best work whether it be helping that reluctant Speech student complete a speech they thought they couldn't or honing the skills of College Prep English students to allow them to finish that huge term paper.
She is survived by her husband Dennis; and their son, John Alex Jacobs.
Private graveside services will be held at North Maple Ridge Cemetery in Carmi at 2 p.m. on Monday May 18, 2020. The graveside service will be live streamed on the Stendeback Family Funeral Home Facebook page. In lieu of flowers, memorials are suggested to Wabash Christian Village or St. Judes, both in care of the Stendeback Family Funeral Home in Carmi who are in charge of arrangements. Online condolences can be made at stendebackfamilyfuneralhome.com. A celebration of Trudys life will be held at a date to be announced later.