Terry Allen Hays
McLeansboro, IL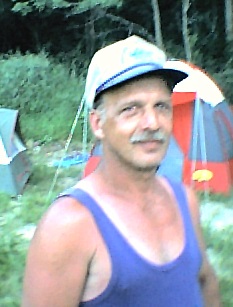 1958 - 2022
Age: 64
Residence: McLeansboro, IL
Passed Away: 9:09 A.M., Tuesday, November 22, 2022 in McLeansboro, IL
A MEMORIAL VISITATION ONLY WILL BE HELD FROM 12:00 NOON TO 2:00 P.M., SUNDAY, NOVEMBER 27, 2022 AT HARRE FUNERAL HOME, McLEANSBORO, IL
A FAMILY BURIAL OF ASHES WILL TAKE PLACE AT A LATER DATE.
Date of Birth: April 20, 1958 Place of Birth: Salem, IL
Father: Murl Hays Mother: Dolores (Conley) Hays
Occupation: Oil Field Laborer
Terry attended McLeansboro High School
Activities: Terry was always willing to help anyone who needed help in any way he could. He loved playing pool.
Church Affiliation: Baptist by Faith
Survivors:
2 - Brothers: Gary Hays & wife Mickey (Henson) of Nicholasville, KY
Jack Hays & wife Sandy (Renn), McLeansboro, IL
1 –Sister: Susan Rapp & husband Don, McLeansboro, IL
3 Nephews: Ryan, Chad and Josh Hays
1 Niece: Brittani Combs
Preceded in Death by: Parents Murl and Dolores Hays
HARRE FUNERAL HOME, McLeansboro, is in charge of arrangements.
Visitation