Tana Sue Hargett
Albion, IL (formerly of Crossville)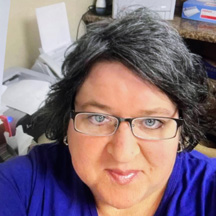 1967 - 2022
Tana Sue Hargett, 54, of Albion, Illinois, formerly of Crossville, Illinois, died Monday, March 28, 2022, at her home. She was born November 30, 1967, in Carmi, the daughter of Evert Ray "Ernie" Hargett and Mary Hargett.
Tana was secretary for the United Methodist Church in Albion. She had a big heart and put others before herself.
Survivors include her parents Ernie and Mary Hargett of Crossville; brother Bill Hargett of Chicago, Illinois; sister Sonya (Harold) Jordan of Evansville, Indiana; and nephew Ben Jordan of Evansville.
She is preceded in death by her grandparents Raymond Earl Hargett and Ruby Evelyn Hargett (whom Tana regarded as her "second" mother and also predeceased by grandparents Dan and Fae Wyatt.
Tana's remains were cremated and no immediate services are planned.
Cook Funeral Chapel in Crossville is assisting Tana's family.
Service