Steven L. Combs
Crossville, IL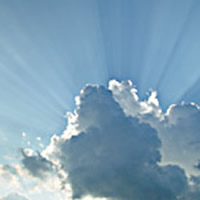 1955 - 2022
Steven L. Combs, 66, of Crossville, Illinois, died Tuesday, May 24, 2022, at Deaconess Gateway Hospital in Newburgh, Indiana. He was born May 31, 1955, in Carmi, Illinois, the son of James and Valeria (Flowers) Combs.
Steve was a coal miner and also worked in the oil fields of the Illinois Oil Basin. He was a member of the Church of Christ in Crossville. He enjoyed fishing, coon hunting and mowing.
Survivors include sons Jeremy Combs and Nicholas Combs; daughter Samantha Combs, all of Crossville; brother Jeff (Dee) Combs of Elkview, West Virginia; sisters Kathy (Mark) Helpingstine of Harrisonville, Missouri, and Robin Combs of Crossville; brother-in-law Tom Chisholm of Spring Hill, Kansas; grandchildren Alexa Combs, Morgan Combs, Zach Nelson, Jaycee Hallam; several nieces and nephews and great-nieces and great-nephews.
He is preceded in death by his parents; brother James D. Combs, Jr.; and sister Karen Chisholm.
In keeping with Steve's wishes, his remains were cremated.
A graveside memorial gathering will be at 9 am, Saturday, May 28, 2022, at Phillipstown Cemetery near Crossville, Illinois.
Cook Funeral Chapel in Crossville is assisting the family of Steven L. Combs.
Service