Stephen "Steve" Ray Sutton
McLeansboro, IL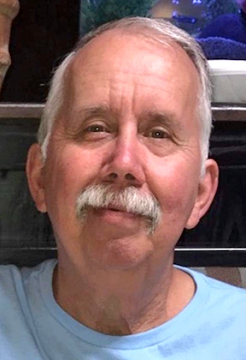 1951-2022
Stephen "Steve" Ray Sutton, 70, of McLeansboro, IL passed away on Monday, May 16, 2022 from complications from surgery at St. Vincent Hospital in Evansville, IN.  He was born October 6, 1951 to Clifford and Margarete (Phipps) Sutton.  On May 21, 1976, he married Tarri Marie (Scott) Sutton.
Steve worked as the Street Department Superintendent and equipment operator for the McLeansboro Street Department.  He was a long time member of the First General Baptist Church of McLeansboro.
Steve was a loving husband to his wife of 46 years, Tarri, and an amazing father to his son, Jeremy Scott and wife, Michelle Scott, of Fairfield.  He was such a blessing to his grandchildren, Darilyn Williams and husband, Wade, Westyn Welch, Shannon Campbell, Kelcie and Justin Scott.
He is survived by his father-in-law Bob Scott, brother-in-law Mark Scott and wife, Anita.  He was especially close to his niece Sarah Scott, and nephew Matt Scott.  Steve is also survived by three nephews Dusty, Joe, and Jeff Sutton, and two nieces, Marla Sturtevant and Lori Beckley.  
Steve is preceded in death by his precious daughter, Autumn Rae, his parents Clifford and Margarete Sutton, his brother John Sutton, and his sister Loretta Ray Theim, who all met him with open arms.
Steve was a man of God who believed that Jesus Christ was his lord and savior.  He loved his family, his church, and his friends with a genuine heart.  He will be so missed by them all.
Funeral services for Steve Sutton will be held on Monday, May 23, 2022 at 2:00 pm at the First General Baptist Church in McLeansboro with Pastors Ken Cook, Sr., Jason Moore, and Bennie Webb officiating.  Visitation will be held from 4:00 pm to 8:00 pm on Sunday, May 22, 2022 at the First General Baptist Church in McLeansboro.  Interment will follow the funeral service at Gholson Cemetery near Broughton, IL.
Funeral