Stacey Heath Brown
Carmi, IL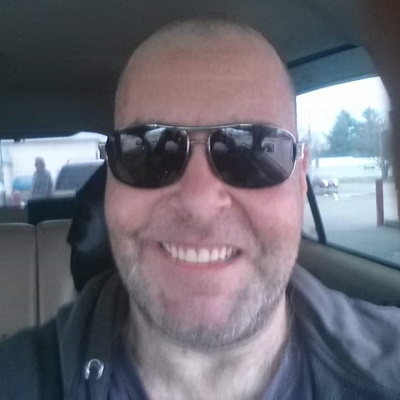 1969-2021
Stacey Heath Brown, 52, of Carmi, Illinois, died Saturday, October 16, 2021, at Hamilton County Memorial Hospital in McLeansboro, Illinois. He was born May 19, 1969, in Carmi, the son of James and Dorothy (Brooks) Brown.  He was married to Michelle (Zenner) Brown, and she survives.
Stacey was retired from the United States Postal Service where he worked as a mail clerk.  He was a United States Navy veteran.  He enjoyed playing internet golf and pickleball.  Spending time with his family was his favorite thing to do.
Survivors include his wife, Michelle Zenner; mother Dorothy Brown; sons Nikolas Brown, Maxxson Brown; daughter Hannah Brown (Sam Stafford), all of Carmi; brother Stan Brown of Brownsville, Illinois; sister-in-law Amber (Randy) Graves of Norris City, Illinois; nieces Alivia Zenner and Rachel Ackerman; nephew Brodie Brown.
He is preceded in death by his father, James Brown; sister Kay Brown; father-in-law and mother-in-law Mike and Sandy Zenner.
Visitation is 2-4 pm, Saturday, October 23, 2021, at Cook Funeral Chapel in Carmi.
Visitation