Sherri Ann Webber
McLeansboro, IL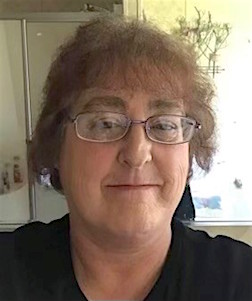 1965-2022
Sherri Ann Webber, 56, of McLeansboro, passed away suddenly from a heart attack on March 19, 2022 at Hamilton Memorial Hospital.
She was born on August 17, 1965 in Evergreen Park, Illinois to Edna Burrow and the late Philip Burrow Sr.  She married Michael L. Webber, who survives.  Although they divorced, Michael remains her best friend and love of her life.
Sherri worked at Hamilton Memorial Rehabilitation and Nursing Center in McLeansboro.  She loved the work that she did, and she also loved all things elephants.
She is survived by Michael L. Webber and their 5 children, Elisha Webber, Michelle Webber, Crystal St. John (Jason St. John), Michael Webber (Katelyn Webber), and Izabella Webber.  Sherri was a caring mother and grandmother, affectionately referred to as MoMo by her grandchildren, Harper, Laythen, John, Kenzie and Mason.  She is also survived by her mother, Edna Burrow, and her 4 siblings Dawn Bayer, Tammy Martin, Philip Burrow Jr., James Burrow and their families. 
Sherri was proceeded in death by her father, Philip Burrow, Sr.  She will be missed and was loved by all that knew her.
Funeral services for Sherri Ann Webber will be held at 12:00 p.m. on Saturday, March 26, 2022 at Gholson Funeral Home in McLeansboro with Pastor Terry Hall officiating the service.  Interment will follow at Shedd Cemetery in McLeansboro.  Visitation will held from 6:30 p.m. to 8:30 p.m. on Friday, March 25, 2022 at Gholson Funeral Home in McLeansboro.  Memorials may be made to the Wounded Warrior Project, which will be accepted at the funeral home, or to the Funeral Fund for Sherri Webber at gofundme.com/funeral-fund-for-sherri-webber.
Online condolences and expressions of sympathy may be shared online at www.gholsonfuneralhome.com