Sarah Tolley
McLeansboro, IL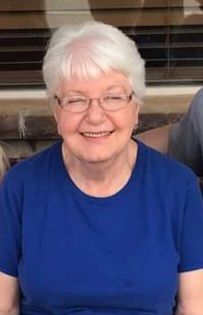 1940 - 2022
Age: 82 years
Residence: McLeansboro, IL
Passed Away: At 3:10 P.M., Friday, September 23, 2002 at Hamilton Memorial Nursing & Rehab Center, McLeansboro, IL
Visitation: Will be held 12:00 Noon to 2:00 P.M., September 27, 2022 at Harre Funeral Home, McLeansboro, IL
Funeral: Will follow at 2:00 P.M. Tuesday, Harre Funeral Home.
Burial: Hickory Hill Cemetery, Walpole, IL
Clergy: Reverend Rick Strole will officiate the service
Date of Birth: February 25, 1940 Place of Birth: York, IL
Father: Stephen Freeman Mother: Roseann (McKimmey) Freeman
Occupation: Homemaker
Church Affiliation: Attended Omaha General Baptist Church, Omaha, IL
Activities: She loved to cook and she had an inate desire to help others.
Survivors:
Sons: Stephen Richard Strole (wife Tracy), McLeansboro, IL
Phillip Bruce Strole (companion Donna), Gallatin, TN
James Freeman Strole, Charleston, SC
Daughters: Audra Dawn Shaw, Carrier Mills, IL
Robin Michelle Tupper (husband Chris), Grayville, IL
Crystal Gail Lollis (companion Bob Pate), Carrier Mills, IL
Sister: Dottie Manuell, Hutsonville, IL
Grandchildren: Christopher Strole, Brittany Donavan, Kyle Strole, Erica Strole, Emily Strole, Christian Strole, Gabrial Strole, Danielle Gabbard, Autumn Shaw, Skyler Shaw, Marci Richards, Graig Tupper, Paige Abel, Levi Gabbard
Great Grandchildren: "Several"
Preceded in Death By: Parents; Son Kevin Strole; Brother Steve Freeman
HARRE FUNERAL HOME, McLeansboro, is in charge of arrangements.