Royce James
McLeansboro, IL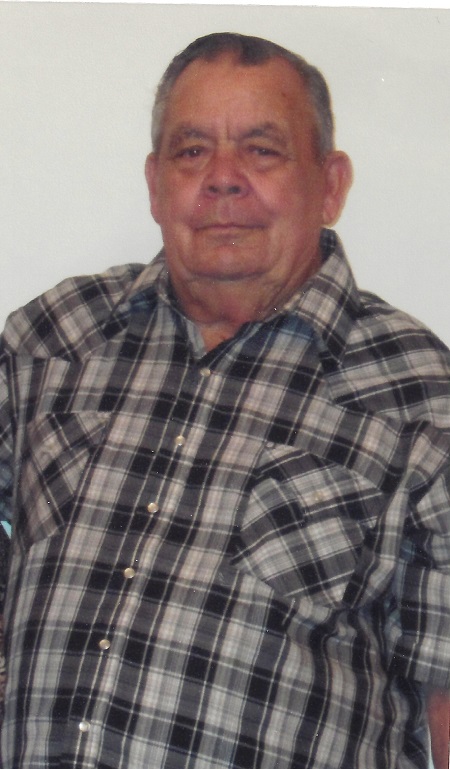 1937 - 2022
Royce James, age 84 of McLeansboro, IL, passed away January 8, 2022 at his residence. Royce was born December 5, 1937 in Silver Point Tennessee to the late Hooper and Winnie (Steele) James. He married Annabelle Fairchild Wagoner on December 6, 1958 in Peru, IN. She passed away on December 20, 2010.  Royce married Pamela Hart on June 15, 2014 in McLeansboro, IL and she resides in McLeansboro, IL
Survivors:
In addition to his wife, Pam, he is survived by his sons, Rick (Lisa) James of Elkville, IL, Steve (Kay) Wagoner of Alabama, Step-daughter, Amy Hart of McLeansboro.
Grandchildren are Derek James of Belle Rive, IL, Jessica Walker of Union City, Tennessee;
Great-grandchildren,  Bailey Wagoner, Rushdon Howell, Rori Howell of Union City, TN
Siblings include Freddie James of Silver Point, TN; Billy (Darlene) James of Opdyke, IL, Treable Roberts of Silver Point, TN; Catherine Ann Overturf of Loganville, GA; Brothers-in-Law, Robert Harrington, McLeansboro, IL; Marvin Reed of Mexico, IN.
Sister-in-Law: Tina (Mike) Burris of Dahlgren and several nieces and nephews.
Church Affiliation:   Attended Hopewell Baptist Church.
Occupation: Royce worked many years in various factories.
Activities:  Loved hunting, fishing and working on cars. He loved spending time with his family. He always enjoyed when someone called him saying they were coming by to visit, especially his son, Rick and grandson, Derek. He enjoyed car rides with his wife Pam or just sitting on the porch seeing the beauty of God in nature.
Preceded in Death by:  Parents;  Sisters Ruby James, Evalena Reed, Star Hester and Mildred James;  1 Brother Lenard James
Visitation will be held from 11:00 a.m. to 12:00 noon, Thursday, January 20, 2022 at Harre Funeral Home, McLeansboro, IL.
Funeral Service will begin at 12:00 noon with Pastor Jacob Gray officiating and interment will follow at Middle Creek Cemetery near Dahlgren, IL
MEMORIALS may be accepted at Harre Funeral Home to assist the family with Burial expenses.