Ronald H. Magsig
McLeansboro, IL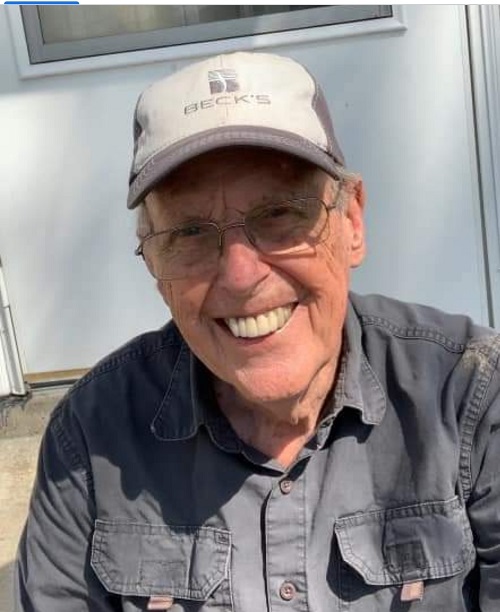 1936 - 2022
Ronald H. Magsig, 86 of McLeansboro, IL passed away Saturday, May 7, 2022 at
Deaconess Gateway Hospital in Evansville, IN.
Ron was born March 29, 1936 to Myron & Elvira (Plagman) Magsig in Marysville, OH. After serving in the U.S. Navy, he worked for IBM for 32 years. He married his wife Ronna on June 24, 1956 and they were happily married for 58 years. He enjoyed spending time with his family, as well as woodworking, cutting firewood and fishing.
Ron was preceded in death by his parents Myron and Elvira, infant sister Diane, his wife Ronna (Simpson), and granddaughter Ashley Magsig.
He is survived by his sisters Karen (Mascom) Baxter of RI, Marilyn (Bill) Thomas of TX, Sandra (Kirk) Havel of IN and a brother Rick (Peggy) Magsig of TX. He also has four sons, Fritz (Carlene) Magsig of Richwood, OH, Brian (Connie) Magsig of Macedonia, IL, Kirk Magsig of Herrin, IL and Shawn Magsig of Lexington, KY.
Ron has eleven grandchildren: Dana, David and Nathan of OH, Joshua and Adam of IL, Sabrina, Brittany (Matt), Brady of IL, Austin (Alexandra) of CA, and Micaela (David) and Gabriella of KY.
He has 15 great grandchildren: Sophia, Vivian, Nathan, Dominique, Davina, Addisyn, Liam, Hazel, Ransom, Ty, K.J., Zoey, Dillion, Levyck and Crimson.
Services for Ron will be held Saturday, May 14, 2022 at Harre Funeral Home in McLeansboro, IL.
Visitation will be from 10:00 a.m. to 12:00 noon with the Funeral service immediately following.  Burial will be at Antioch Cemetery near Macedonia, IL. Pastor Matt will officiate the service.  In lieu of flowers, expressions of sympathy in memory of Ron may be made to the Alzheimer Association and will be accepted at Harre Funeral Home, McLeansboro, IL
Service