Rolan "Butch" Wayne Jones
Norris City, IL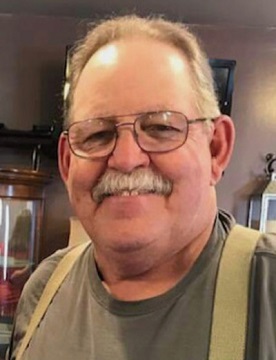 1951-2021
Rolan "Butch" Wayne Jones, 70, of Norris City, IL passed away January 8, 2022 at Linda E. White Hospice House. He was born May 9, 1951 in Evansville, IN to late Farnalee and June (McLeod) Jones.
Butch was a 1969 graduate of Mt. Vernon High School. He had 40 years of service as a concrete truck driver, starting with Fuelling Concrete and ending with his retirement from Irving Materials. Butch attended New Life Christian Center in Equality, IL. He was a member of Thumperkeg Long Rifle Black Powder Club and Egyptian Medical Reserve Corp.
He was preceded in death by his parents; and son, Dakota Jones in 2011.
He is survived by his wife of 30 years, Brenda (Wells) Jones; son, Jeff Jones (Sabrina); daughter, Jennifer Williams; grandchildren, Jewel Jones, Hayden Williams, Noah Williams and Jasper Anderson; brothers, John and Kenneth Jones; sisters, Linda Jansen (John), Carol Lawson (Lynn), Bonnie Lewis (Mike) and Barb Sartore.
No formal services are planned at this time.
In lieu of flowers, memorial contributions may be made to his wife, Brenda Jones, for a memorial in Butch's honor to be determined later.
Funeral

Schneider Funeral Home
512 Main Street
Mt. Vernon, IN 47620
Website