Robert Thomas Miller
Centralia, IL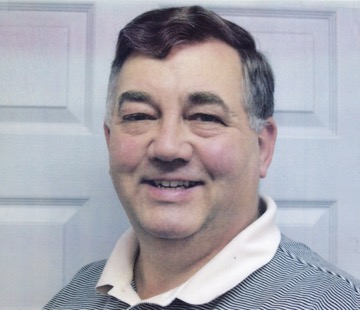 1956 - 2021
Robert Thomas Miller, 65, of Centralia, IL passed away on Thursday, September 9, 2021 at SSM Health St. Mary's Hospital in Centralia.
Robert was born June 26, 1956 to Roland Robert Miller & Eunice (Badgett) Miller.  On November 17, 2018 he married Marla Lynn (Decker) Miller who survives.
He worked as a pharmacist for over 20 years, and retired from the profession.  He was also a Pastor at Ashley United Methodist Church for 2 years.  He was a member of the Jefferson Masonic Lodge #368 in Opdyke, IL.  He enjoyed fishing, working on cars and tractors, model trains, World War 1 & World War 2 history, laughing & telling jokes, and spending time with his family.
He is survived by his wife Marla Miller of Centralia, a step brother Cevin  (Mary) Dugan of Ashley, IL; 2 nephews: Cevin L. (Jesslyn) Dugan of Ashley, IL and Courtney (Renee) Dugan of Germantown, IL; 2 nieces: Cateri (Andrew) Hellige of Breese, IL and Calista (A.J.) Harris of Nashville, IL and several great-nieces and great-nephews.
He was preceded in death by his previous wife Debra "Debbie" Kay Miller, his parents Roland Robert Miller & Eunice (Badgett) Miller, and an uncle James Columbus Hall.
Funeral services for Robert Thomas Miller will be held at 10 am on Tuesday, September 14, 2021 at Gholson Funeral Home in Dahlgren, IL with Rev. Alan Monroe, Rev. Cevin Dugan, Rev. Bob Herath, and Bro. John Clark officiating.
Visitation will be held from 5 pm - 8 pm on Monday, September 13 at the funeral home.  Interment will take place at Richardson Hill Cemetery in Dahlgren.  Memorials may be made to the Ashley Community of Faith Church in Ashley, IL and will be accepted at the Gholson Funeral Home in Dahlgren.