Robert Michael Maier
Grayville, IL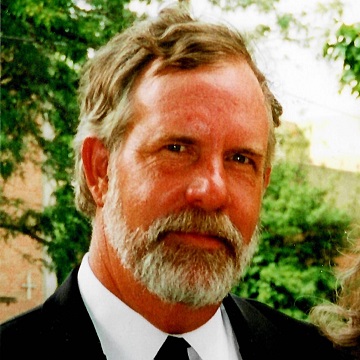 1951-2022
Robert Michael Maier, 70, of Grayville, Illinois, died Tuesday, March 1, 2022, at his home.  He was born March 30, 1951, in Evansville, Indiana, the son of Paul and Frances (Coe) Maier.  He was married to Sheila (Cooper) Maier in March of 2018, after a relationship with her since 2004, and she survives.
For over 40 years, Michael was a farmer.  He and his wife, Sheila, were co-owners of Tequila Sheila's in Grayville.  He had many friends and always enjoyed being with them telling stories and talking about farming and oil wells.  When not riding around Grayville in his golf cart, he enjoyed the natural surroundings while driving the backroads around Grayville.
Survivors include his wife, Sheila, of Grayville; son Robert Michael Maier, Jr., and his wife, Robin of Champaign, Illinois; daughter Jessica (Derek) Schnack of Chicago, Illinois step-sons Damien Stoneberger of San Diego, California, Joseph Stoneberger of Grayville, Brian (Katie) Stoneberger of 29 Palms, California;; step-daughter Tara Cooper of Woodlawn, Illinois; brother Paul (Joan) Maier of Griffin, Indiana; sisters Elizabeth and Margo; grandchildren Meric, Julius, Avery, Evelyn, Owen, Zoe and Daphne; and his two beloved dogs, Jessie and Maizee.
He is preceded in death by his parents.
In keeping with Michael's wishes, his remains were cremated.  There are no immediate visitation or service plans.  The family will host a gathering at a later date.
Cook Funeral Chapel in Grayville is assisting with arrangements.
Funeral